To prioritize his mental well-being, actor Tom Holland has announced his decision to take a one-year hiatus from acting.
The renowned English star, known for his portrayal of Spider-Man, revealed that he had faced significant challenges while working on his latest project, The Crowded Room, which left him feeling emotionally drained.
Holland, aged 27, not only stars in the Apple TV+ thriller series but also serves as a producer.
The show explores the story of a character inspired by Billy Milligan, who gained notoriety as "the campus rapist" and claimed to have 24 different personalities.
Milligan's case was remarkable as he became the first person to be acquitted of his crimes by reason of insanity due to dissociative identity disorder.
Instead of serving time in prison, he spent a decade in psychiatric hospitals.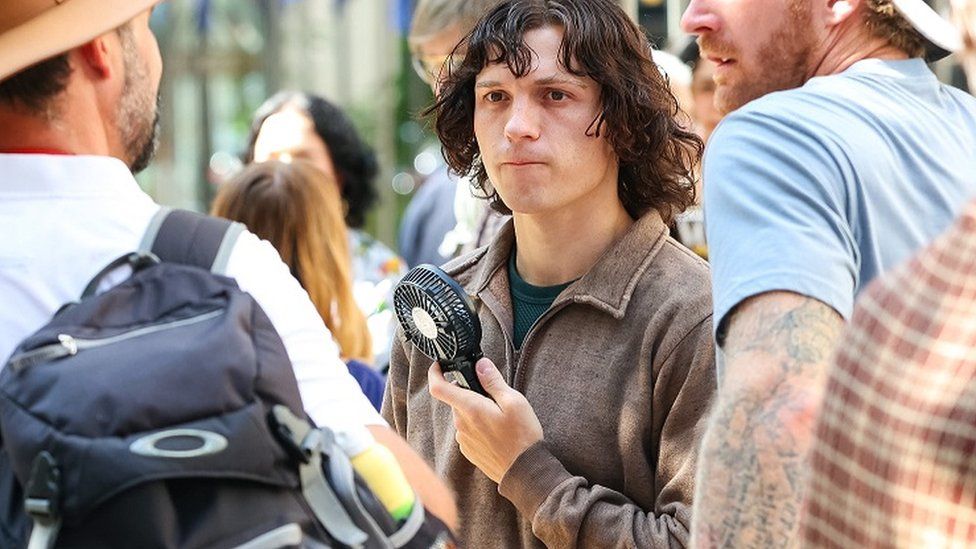 In an interview with Extra TV on Wednesday, Holland said the role found him "exploring certain emotions that I have definitely never experienced before", while the off-camera responsibilities had added an "extra level of pressure".
"I'm no stranger to hard work," he said. "I've lived by the idea that hard work is good work. Then again, the show did break me.
"There did come a time where I needed a break and disappeared and went to Mexico for a week and had time on a beach and laid low.
"I'm now taking a year off, and that is a result of how difficult this show was. I am excited to see how it turns out. I feel like our hard work wasn't in vain."
"It was a tough time, for sure," he added.
In a separate interview with Entertainment Weekly last month, the Bafta-winner revealed he'd had a "a bit of a meltdown" after being unable to switch the character off, and wanted to shake his head just to be rid of him.
"I was seeing myself in him, but in my personal life," he said "I remember having a bit of a meltdown at home and thinking, like, 'I'm going to shave my head. I need to shave my head because I need to get rid of this character.'
"And, obviously, we were mid-shooting, so I decided not to… It was unlike anything I've ever experienced before."
It's not the first time the London-born actor has addressed such concerns. As last year, he announced he was stepping back from social media, saying he finds it can be "detrimental" to his mental health.
The year before said he was considering giving up acting, which he began aged 11, all together, in order to be able to "go and do other things".