Many were sceptical when young Ghanaian actress and producer, Maame Esi Forson mentioned the properties and wealth she has amassed.
In a recent interview with ZionFelix on the 'Uncut' Show, the 23-year-old actress revealed she has acquired 6 bedroom house worth about GHS 600,000, 25 plots of land, 10 taxis and other properties.
Even though she indicated that she attained this height through her acting career and other businesses, many people who commented on the post were doubtful.
Few hours after the publication, a social media user who knows the actress very well has confirmed her wealth.
Commenting on Zionfelix's post on Instagram, Obaanelly20 said Maame Esi did not even mention all the properties she owns.
According to her, the young actress, who is the last of about six sisters, used her money wisely.
She revealed that Maame Esi Forson married to a white man who was an oil tycoon in Takoradi.
The Instagram user further implored the doubters to save their energies because the young actress and producer did not lie in the interview she granted with ZionFelix.
Read her comment below and watch the full interview.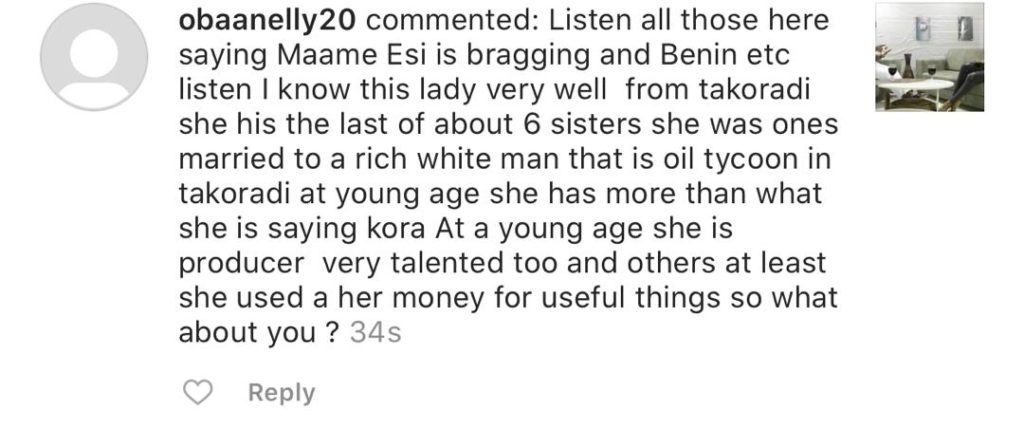 Source:Â Zionfelix.net