After three years without a solo release – Stormzy dropped his new single Mel Made me Do It with a powerful, 10-minute music video on Thursday night.
It stars a range of black British icons, from Dave to Little Simz, as well Brenda Edwards, mother of late music producer Jamal.
Cameos from sport, musical and cultural heroes have been called "a celebration of Black British excellence".
Stormzy's latest song and video scream Black British excellence, I saw people I grew up watching/listening to, to Black Brits making the scene right now, we LOVE to see it

— HabKat (@Habibakatsha) September 22, 2022
The track has been an instant hit – racking up more than one million Youtube views in less than 24 hours.
And many black British people have been heaping praise upon Stormzy's latest.
The BBC is not responsible for the content of external sites.View original tweet on Twitter
Afolabi spoke to BBC Newsbeat about his own reaction.
"I still struggle to call myself a black Brit. I grew up here all my life and I have strong ties here, but I'm also Nigerian" says Afolabi.
"There are times when this country will remind you that we're not wanted and it makes me glad that I'm Nigerian because I have a community that I can still relate to," says the 29-year-old.
"However, Stormzy's video really made me proud to call myself a black Brit."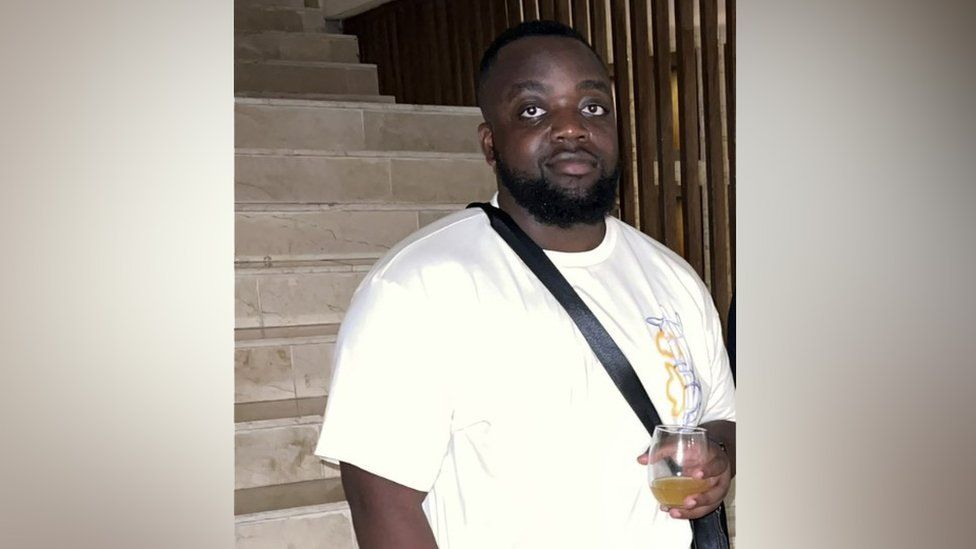 Afolabi was particularly excited to see all the stars in the video – from talk show hosts to football managers.
"Take Ian Wright as an example," he says.
"He's a legend that faced adversity and got into professional football at a late age and still succeeded."
Afolabi also names Jenny Francis – who "provided joy for so many of us" – and Noughts and Crosses author Malorie Blackman as personally significant appearances.
In the music video Malorie walks alongside another author, Jade LB, who wrote the award winning book – Keisha the Sket. Jade told Newsbeat last year that she's an "advocate" for telling stories from "marginalised communities".
"These people and so many more played a part in shaping me and our struggles and our joy are similar in one way or another and that for me is what truly makes us black British," says Afolabi.
The track is named after Melissa Holdbrook-Akposoe, better know as influencer Melissa's Wardrobe – Stormzy's stylist and CEO of It's a Lifestyle Hun.
Her impact has been highlighted on social media as well.
"Understanding Melissa's influence is not a surprise to me. I'm an invested fan so I was aware for a long time and has been aware of her affiliation with Big Mike," says Afolabi.
View this post on Instagram
"When Stormzy was on Instagram, she was always on the stories and look at the amazing job she did for him at The Met Gala. The core of us have known of Melissa and her influence for a long time, the mainstream are just catching up."
Both Stormzy and Melissa are now in Ghana ahead of the Global Citizen concert in the country's capital Accra.
Source:bbcnews