After being identified by his victim in his final breaths, a drug dealer was sentenced to life in prison for murder.
On May 17, 2021, Oliver Muldowney, 36, stabbed Tim Hipperson, 39, in Richmond, London, after accusing him of having sex with his partner.
Judge Shani Barnes at the Old Bailey said Muldowney had an "unstable and erratic" personality and ordered him to serve at least 29 years in jail.
The attack happened while children were being picked up from a nearby school.
"The number of people who rushed to Mr Hipperson's aid were largely parents picking up their children from school.
"This was an area – in public – where there were a lot of people in the middle of the day and there were children all around, so that is in my view an aggravating factor," added the judge.
The trial also heard Muldowney told an eyewitness "you saw nothing" as he walked away from the attack, just before 16:00 BST.
Police body-worn camera footage caught the victim naming his killer as "Olly".
Muldowney, a prominent drug dealer in Richmond, fled the area but was arrested by police days later.
Mr Hipperson, who was trying to beat his addiction, had to gone to buy drugs with a friend from Muldowney's drugs runner on the day of his murder.
Muldowney later unsuccessfully tried to bribe Mr Hipperson's friend with drugs and money to leave the area.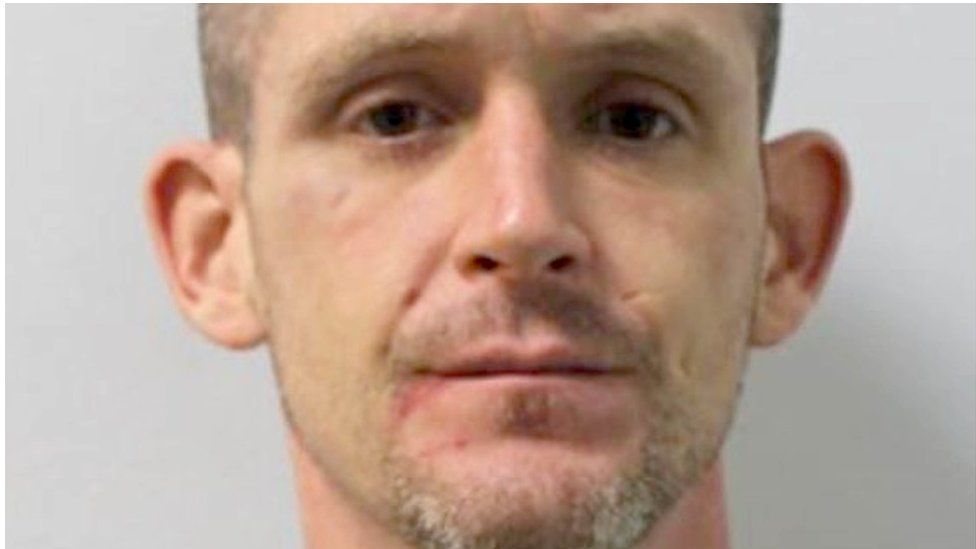 "It is clear you are a man who is unpredictable and was to be feared.
"What was extraordinary was that you believed you were so powerful that no one would speak out against you."
Mr Hipperson's mother, Sheila, said her son's murder was made "all the crueler" because it happened in a period of his recovery from drug addiction.
She told the court in a victim statement: "Tim had emerged from years of addiction and was taking huge steps to beat his illness."
In a statement to the court, Muldowney apologised to Mr Hipperson's friends and family.
Muldowney was found guilty of murder and perverting the course of justice, having admitted dealing in crack cocaine and heroin.
His drug runner Jonathan Nash, 36, of Feltham, west London, was jailed for three and a half years after being found guilty of two counts supplying heroin and crack cocaine.