Mohammed Kudus, the Ajax star is a notable addition to the list of European forwards seeking a move this summer.
The Ghanaian international, who had previously gone on strike in an attempt to secure a transfer to Everton last year, now has his sights set on a move to a higher-profile club.
Kudus had an impressive season with Ajax in 2022-23, finding the back of the net 18 times. Additionally, he contributed two goals during the World Cup, including a crucial match-winning performance against South Korea.
His stellar performances have caught the attention of several Champions League clubs, who are closely monitoring the talented attacker.
Given his potential and the impact he could make, Kudus has the potential to be one of the standout bargains in the upcoming transfer window.
Ajax reshuffle
After failing to win the Eredivisie title for the first time since 2018, Ajax need to make a few changes this summer.
Fortunately, they produce and develop talent so well that the funds needed to freshen up their squad are never far away.
Kudus is out of contract in two years' time and the priority for the Dutch side is to raise as much capital from his sale as possible, rather than allow his value to diminish.
And the dynamic goal threat is seemingly set on an exit too, with his agent Jennifer Mendelewitsch telling Dutch media: "I think it is best for both Ajax and Mohammed that he leaves now. Now is the right time.
"He has rejected an offer to extend his contract until the summer of 2026.
"What I can say is that after the World Cup and this season there is a lot of interest in Kudus."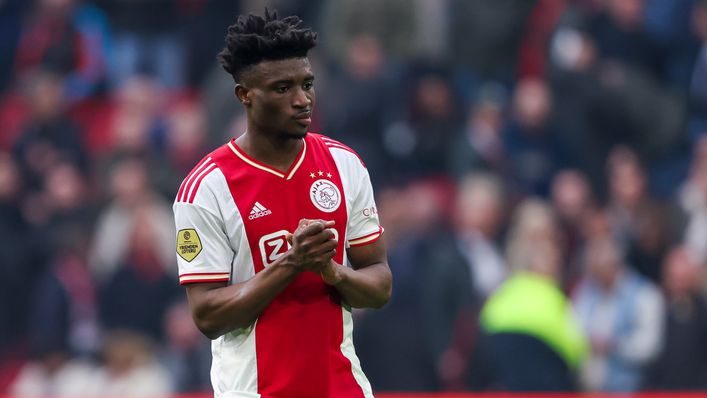 Mohammed Kudus is contemplating his future at Ajax
Full of confidence
Kudus has been a bright spark for Ajax despite their disappointing campaign.
He does not mind ruffling a few feathers, either, following up last summer's strike action by involving himself in fisticuffs with Neymar in a pre-World Cup friendly for the Black Stars.
After a few heated exchanges in the match between Ghana and Brazil, the forward said: "He's not better than me. He's just a higher profile player, that's all.
"I wasn't about to let him push me around. What makes him better, for now, is that he has achieved a lot. I'll get there soon."
Style of play
Kudus' style of play reflects that confidence.
No player completed more dribbles per game in the Dutch top tier this term, while he also ranked in the top 20 for shots.
Like several attackers with such a creative skill-set, he believes he is at his best when seeing as much of the ball as possible.
Kudus said: "I still feel that I can do my best in the No10 position. I talked about that with [ex-Ajax] trainer Erik ten Hag. In his style of play, creative and attacking, I saw myself."