Kofi Annan, the former UN secretary-general and Nobel Peace Prize laureate, has passed away peacefully at age 80 after a short illness.
The late Kofi Annan was married to Nane Maria and tied the knot in New York in 1984.
Read: Kofi Annan spent last days with wife and children
Nane Annan is the niece of Raoul Wallenberg, the Swedish diplomat who helped thousands of Jews to escape from the Nazis during World War II and who disappeared mysteriously in Budapest as Soviet troops entered the city in 1945.
In August 2001, she and her husband unveiled a monument to Wallenberg in Stockholm, the city where Nane Lagergren was born.
In Stockholm, she studied law, taking a degree in 1968, before becoming an assistant judge at the administrative and fiscal court of appeal.
Read: What world leaders are saying about Ghana's Kofi Annan
She later took leave from the court to work with a parliamentary commission on ethnic prejudice and discrimination, before joining the office of the UN High Commissioner for Refugees in Geneva as a legal officer in 1981.
Nane Annan, for the longest time, has focused on women's issues, programs designed to alleviate poverty, and the welfare of children, refugees and the disabled.
Kofi divorced his first wife in the 70s.
Here are some of Nane Maria's photos…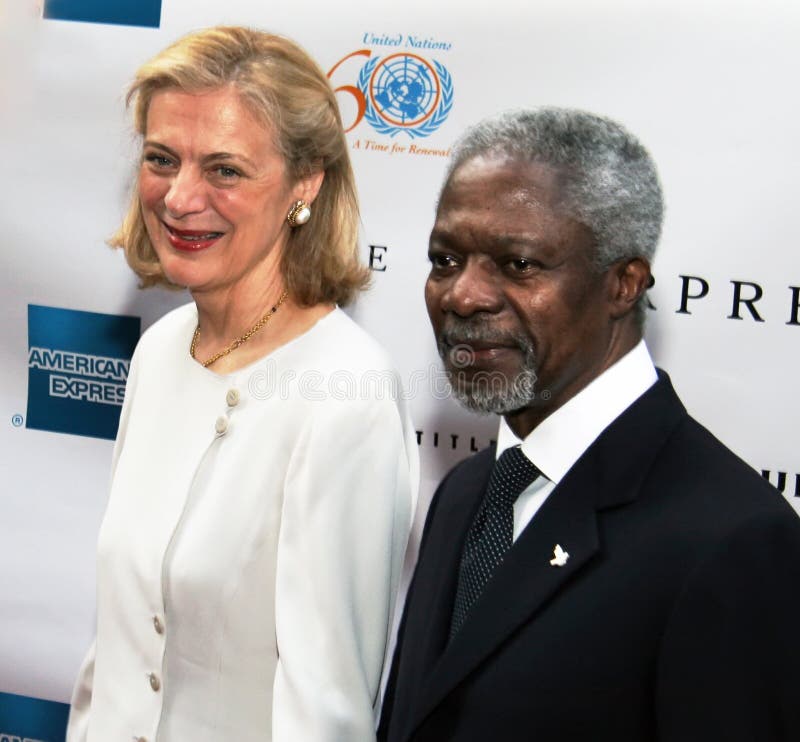 Source:Â www.sde.co.ke