Nicolas Pepe has criticized Arsenal manager Mikel Arteta for failing to deliver on his promises to him.
The Ivorian winger is set to return to Arsenal after a loan spell at Nice, where he scored six goals in 19 Ligue 1 appearances last season.
Pepe, who joined the Gunners in 2019 for a club-record fee, struggled to meet the expectations associated with his price tag.
During the 2021-2022 season, he fell out of favor under Arteta's leadership and believes that he was not given a fair chance by the Basque manager.
Not happy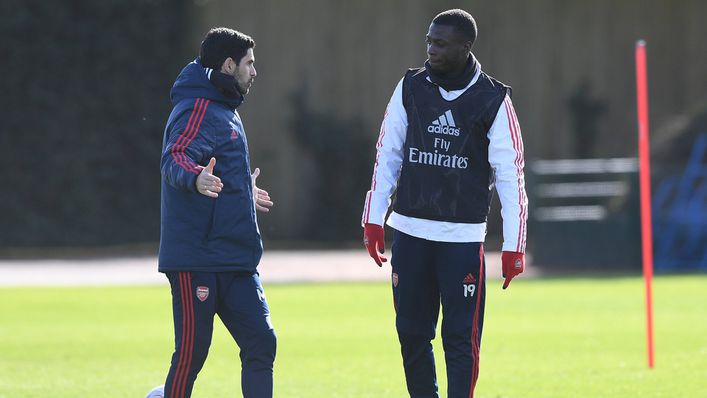 Speaking to Colinterview, the left-footed winger said: "People say that he identified me as a player that wasn't up to the level in his team, in his philosophy.
"It's completely false. When he arrived, he had (Manchester) City's philosophy. He had a squad that was filled with quality and backups in every position.
"When he spoke to me, he said he counted on me, he wanted me to do this or that, and you have to focus on that.
"He improved me in every way. He spoke to me the whole time, I watched videos with his assistants all the time. He really believed in me.
"He said I had incredible potential, so we need to extract that potential. At the end of the first season, he spoke with me and told me to do this or that.
"The second season comes along, I was a substitute. I was going mad. How could I be a substitute when he said he counted on me? Everything is spinning in your head.
"I was a substitute. It was at the time when they signed Willian. He is a number 10 or a winger. But he plays on the wing for like 11 or 12 matches in a row."
Pepe was restricted to just 20 Premier League appearances in the 2021-22 campaign, the former Lille attacker scoring just one goal during his 681 minutes of action. 
And his latest outburst will likely mean a 12-minute cameo in Arsenal's 5-1 win over Everton on May 22, 2022, is his final showing for the Gunners in the English top-flight.