Santander and Yorkshire Building Society have now suspended mortgage deals after a fall in the pound fuelled forecasts of rising interest rates.
The lenders join Virgin Money and Skipton Building Society in halting mortgage offers for new customers.
Meanwhile, Nationwide said it will lift rates on a range of fixed mortgages.
On Tuesday, the Bank of England's chief economist said that action would have to be taken – an indication that interest rates could rise sharply.
In a speech, Huw Pill said: "I think it is hard not to draw the conclusion that all this will require a significant monetary policy response."
Economists now expect interest rates to more than double to 5.8% by April, from the current level of 2.25%. Interest rates had previously been forecast to hit 4% by next May.
Lucian Cook, head of residential research at estate agency Savills, said fixed-rate mortgages were "incredibly difficult to price at the moment" because there is a lack of certainty over interest rates.
The number of residential mortgages on offer by lenders fell to 3,596 on Tuesday, compared with 3,961 deals on Friday when the government announced a mini-budget, according to financial information firm Moneyfacts.
Julie-Ann Haines, chief executive at Principality Building Society, said lenders had to "stress-test" mortgages to make sure that if the Bank of England base rates go up customers can still afford their monthly payments.
She said the reason mortgage rates were going up quite quickly in recent months was because banks and building societies have to be able to make a margin.
Economists began forecasting a hike in interest rates when the pound plunged against the dollar on Monday.
The Bank of England issued a statement on Monday saying that it would "not hesitate" to raise interest rates after the pound hit record lows.
Overnight, the pound stabilised at $1.08 but is still at its lowest level against the dollar for 37 years.

'I just want a home'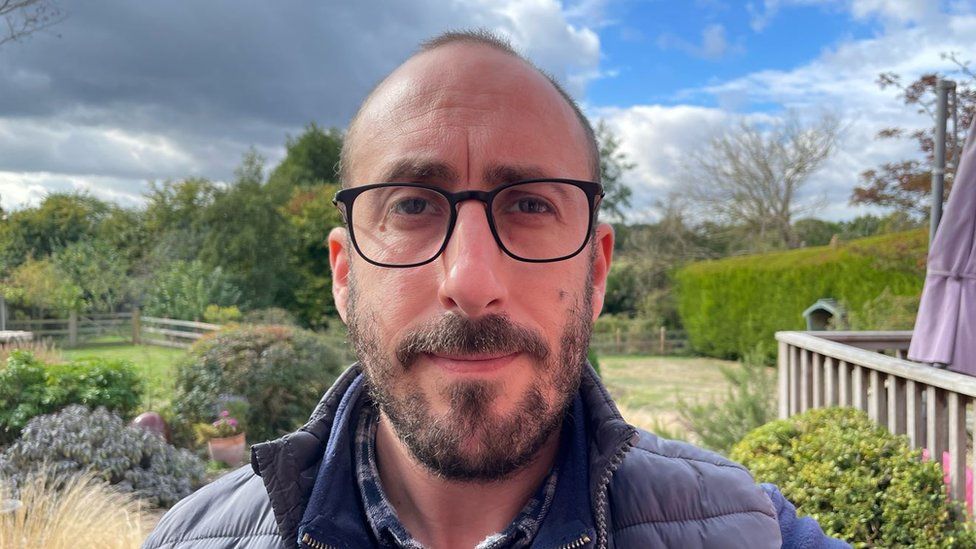 Sales assistant Robin Price, who is on the minimum wage, has been saving up his mortgage deposit for years and thanks to that and an inheritance, is now ready to buy. But with the threat of a sharp rise in interest rates looming, he says he now feels completely lost.
"I just want a home," says the 38-year-old, who fears monthly mortgage repayments will become unaffordable to him just when he wanted to buy his own place.
"I can't find anywhere that I can afford a mortgage on in London or Essex because I don't earn enough," he says. "If I was in a couple it would probably be a different story."
Mr Price moved out of his rental property to live with his sister in Suffolk while waiting to find somewhere to buy.
"Then Covid hit and I'm still struggling to find somewhere. I'm unsure what to do."
Friday's mini-budget offered help to first-time buyers by cutting stamp duty, the tax paid when people buy a property in England and Northern Ireland.
But any savings Mr Price could have made from this will be wiped out if interest rates more than double.
Mr Price says he is now looking at houses closer to his father in Norfolk, but fears he will not be able to get a mortgage deal.

The Chancellor's plans will require a large increase in government borrowing.
Concerns among investors about the UK's ability to pay that debt led to the value of the pound falling and pushed the cost of UK government borrowing to near record levels.
Experts said a rise in the cost of long-term borrowing meant the current cost to mortgage lenders of offering new deals was now more expensive.
There are also concerns that would-be borrowers will rush to secure mortgages at favourable rates before interest rates rise and if they do jump, homeowners will not be able to afford higher repayments.
A weaker pound makes imports and goods priced in dollars, such as oil, much more costly and risks fuelling price rises at a time when UK inflation is at its highest for 40 years.
Some 8.3 million people have mortgages in the UK, according to banking trade body UK Finance.
The Bank of England has already lifted interest rates seven times in a row since December to the highest rate in 14 years.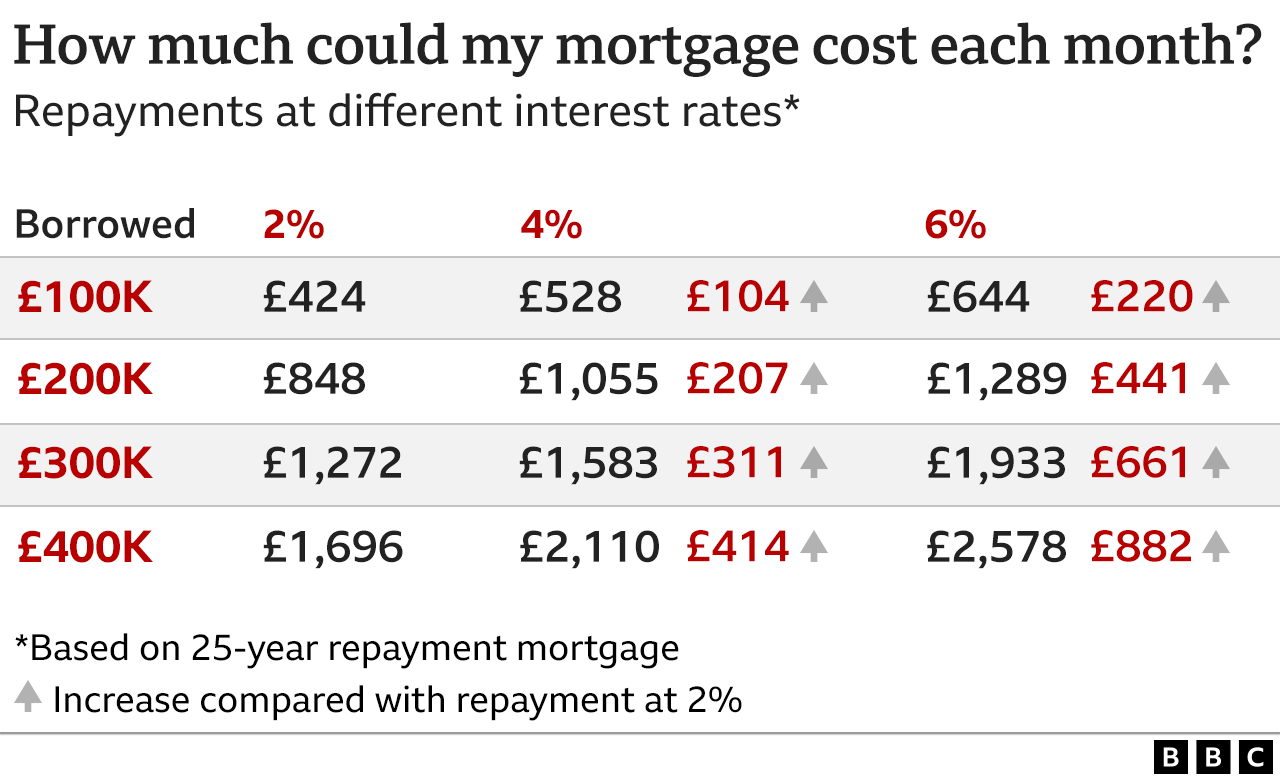 Samuel Tombs, chief UK economist at Pantheon Macroeconomics, said if interest rates rise as predicted, the average household refinancing a two-year fixed rate mortgage in the first half of next year would see monthly payments jump to £1,490 from £863.
"Many simply won't be able to afford this," he said.
Changes to mortgage deals include:
Santander is removing all 60% and 85% loan-to-value mortgages to new customers, and raising lending rates on new mortgages as well as on transfers
Yorkshire Building Society is withdrawing deals for new customers from Tuesday evening
Nationwide is increasing rates on two, three, five and 10-year fixed mortgages
Virgin Money and Skipton Building Society are halting deals for new customers
Halifax is removing mortgage products that come with a fee from Wednesday
Bank of Ireland is withdrawing all residential and buy-to-let rates
Yorkshire Building Society said: "As a result of the current volatile market conditions, we will be temporarily withdrawing our range of mortgages for new customers at 8pm tonight.
"All applications submitted prior to this will continue as normal."
Virgin Money and Skipton Building Society also said applications that have been submitted will proceed.
Halifax said from Wednesday it would remove mortgage products that come with a fee "as a result of significant changes in mortgage market pricing we've seen over recent weeks".
Mortgage deals that have product fees can result in lower monthly repayments for homeowners, with the fee being added to the total mortgage debt. The overall cost of the loan will be higher due to more interest accruing over time.
Source: BBC