The telecommunications company MTN has issued an apology for the intermittent difficulties users have encountered when attempting to access mobile money services.
In a post on Twitter on September 29, the company acknowledged that these issues have arisen due to technical challenges.
"We apologise for the intermittent challenges you are experiencing in accessing Momo services. This is because of a technical challenge," it said.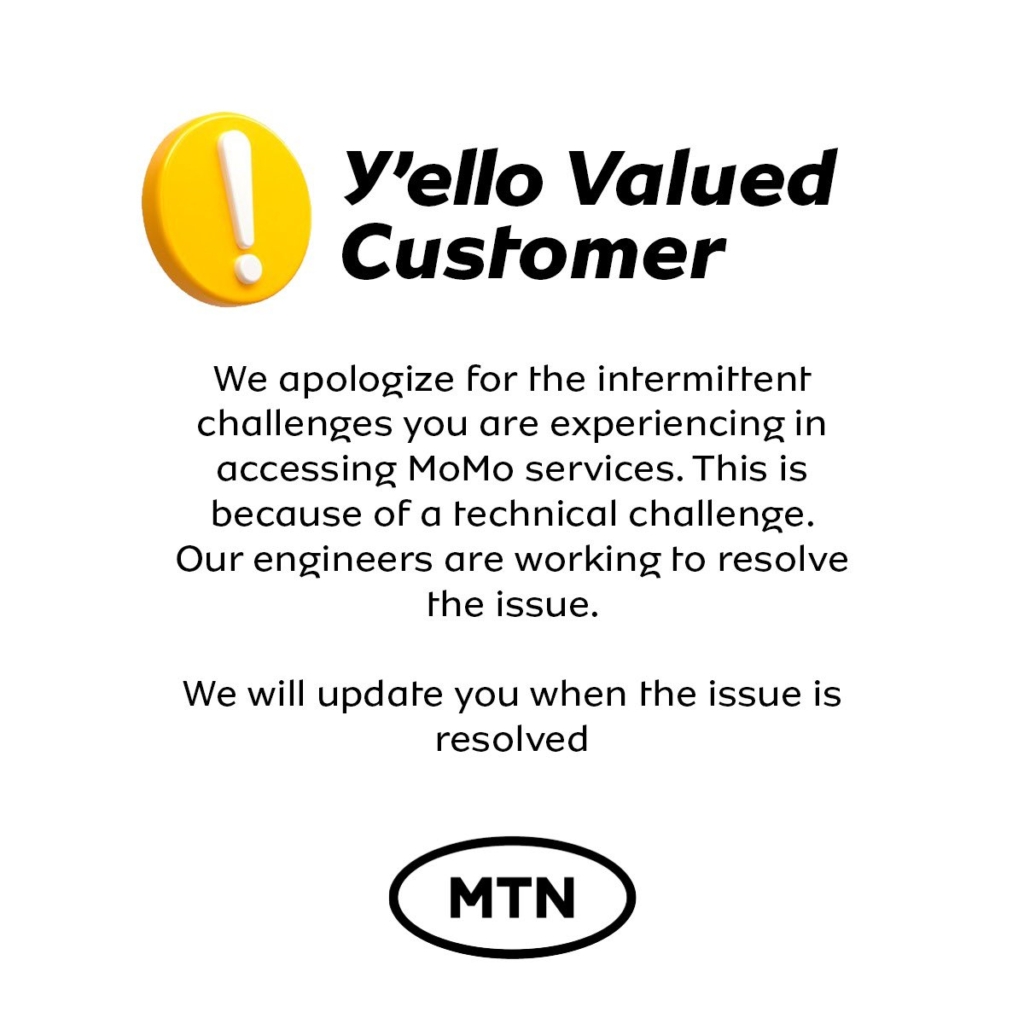 It assured customers that its "engineers are working to resolve the issue. We will update you when the issue is resolved".