A Chinese man who concelaed a lottery win of 10 million yuan ($1.5 million) from his then-wife for two years has been ordered by a court of law to compensate the woman.
In 2021, the man, surnamed Zhou, won a lottery prize of 10 million yuan. After paying the mandatory tax, he was left with 8.43 million ($1.23 million). That was still lifechanging money for him and his family, only instead of sharing the wonderful news with his wife, he reportedly kept acting like nothing happened. On the day that the lottery prize was wired to his bank account, Zhou transferred 2 million to his sister and another 700,000 yuan to his ex-wife, to help her buy an apartment. He didn't mention the lottery win to his wife for two years.
It's unclear how Zhou's wife found out about his decption, but the moment she did, she filed for a divorce and also sued him for her cut of the lottery prize. Since the two were married at the time of the win, the money is considered common property of the two spouses, but because Zhou had gone to great lengths to conceal the win from his wife, she actually asked for two thrids of the 2.7 million yuan he had sent his sister and former wife without her consent.
On February 1st, a Wenzhou court agreed to the woman's request for 60 per cent of the concealed winnings, and no party has sought an appeal against the ruling.
The story went wiral on Chinese social media, with the vast majority of people blaming Zhou for keeping his wife in the dark about their common property for so long.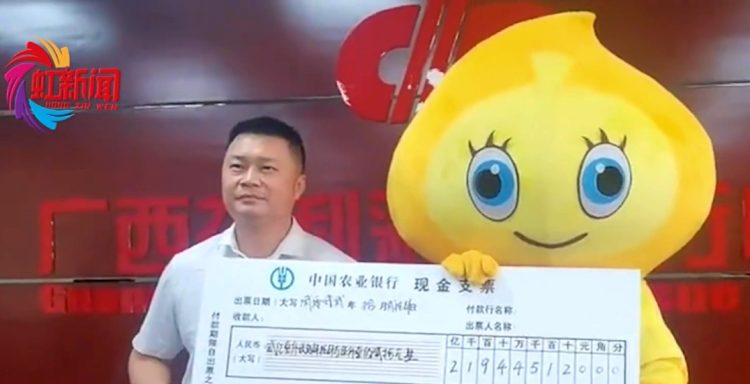 "He used the couple's common property to buy a lottery ticket and won the top prize. He wanted to enjoy it alone?" one person asked rhetorically.
Interestingly, this is not a unique case. Just last November, we wrote about another Chinese man who collected his lottery prize in disguise so he could keep it a secret from his wife and kids.
Source: Oddity Central