The producer of award-winning film Borga, which has just started streaming on Netflix and Amazon Prime, has told the BBC that its reception was markedly different in Ghana and Germany – the two countries in which it is set.
"The film is a Ghanaian film in that it is in Twi, but it's not a typical Ghanaian film in that it's not a slap-stick comedy; it's not a supernatural comedy; it's not a romantic comedy – it's an emotionally driven film about subject matter that is very dear to Ghanaians," Danny Damah says.
It has allowed Ghanaians to see themselves on the big screen following a widespread ambition to travel overseas – in this case to Germany "where the Western dream is actually a nightmare", he says.
"Borga" is a word used to describe a Ghanaian who has travelled abroad and returns, trying to keep up a lavish lifestyle.
Damah says the word is short for Hamburg, a city in Germany: "In the 80s there were so many Ghanaians that migrated to Hamburg and when they returned to Ghana they were obviously very wealthy and really showed off their gains."
The film was inspired by German director York-Fabian Raabe's visit to Ghana 12 years ago as well as the 2012 hit Borga Borga by Ghanaian rapper Sarkodie, which explores these migration issues.
For audiences in Germany, the scenes of Borga set in the Agbogbloshie electric waste dump site in the Ghanaian capital, Accra, have been an eye-opener.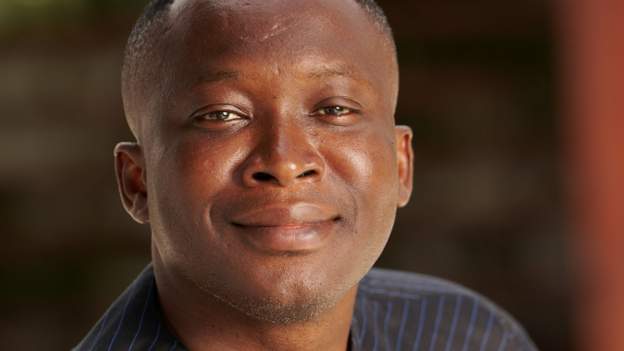 Germany refers to Ghana as a "digital dumping ground" and is one of the biggest producers of toxic e-waste sent to the West African country, Damah says.
The movie tells the story of brothers Kojo and Yoofi, who grew up on Agbogbloshie. To make ends meet, they extract valuable metals by burning the dumped devices – and one of them eventually makes it to Germany.
Filming the scenes in Agbogbloshie were the most difficult but the most powerful as it is rare to see locations like this in the cinema, Damah says.
"It's a very toxic area to be in. We'd go there in the morning and by evening time we would have changed about four different industrial masks throughout the day, and we would have to wash and rinse our eyes and wash our skin. It was just so horrible. And we had to do this for a couple of weeks.
"Agbogbloshie looks like an apocalyptic neighbourhood but you're seeing it in real life – even though it's cinematic, it's a little gut wrenching to actually know that people have to do this for a living."
Source: BBC