Facebook has apologised for removing several videos posted to its platform by a US right-wing non-profit group.
Prager University had said some of the clips had been falsely accused of containing hate speech.
The conservative organisation specialises in publishing short lectures and discussions, but is not an accredited academic body.
Facebook said it had made a mistake, but PragerU claimed the "deliberate" act should concern every American.
The Los Angeles-based institution has previously clashed with Google.
Last year, it sued the firm for placing age restrictions on some of its YouTube clips – a move it described as being an "attack" on conservative ideas. However, a judge dismissed the complaint in March.
The latest incident follows bans and restrictions imposed by several social media firms on the right-wing conspiracy theorist Alex Jones.
And it coincided with President Trump accusing the tech firms of discriminating against his administration's supporters.
Social Media is totally discriminating against Republican/Conservative voices. Speaking loudly and clearly for the Trump Administration, we won't let that happen. They are closing down the opinions of many people on the RIGHT, while at the same time doing nothing to others…….

— Donald J. Trump (@realDonaldTrump) August 18, 2018
'Highly polished'
PragerU was co-founded in 2009 by the talk show host Dennis Prager to promote five-minute long clips that support what it terms "Judeo-Christian values".
It has more than three million Facebook followers and more than 1.6 million YouTube subscribers, many of whom are under 35.
Buzzfeed has credited the organisation with making content that has "a higher level of polish and professionalism than the other popular conservative digital media outlets".
But the left-wing news site Mother Jones has accused it of promoting questionable content, including claims of "alarmism" over global warming, and that the gender wage gap is a "myth".
On Thursday, PragerU complained that Facebook had removed two of its videos and prevented more than a dozen subsequent posts appearing in its followers' news feeds.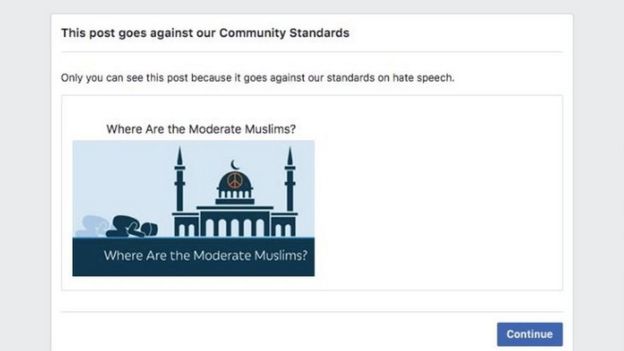 One of the blocked videos was titled Where Are the Moderate Muslims? It contained the claim that "at this time in history, the Muslim world is dominated by bad ideas and bad beliefs".
The other was titled Make Men Masculine Again. It suggested that males should harness aggressive and violent urges rather than trying to eliminate them.
Among the clips that remained online but were not promoted were a video defending Israel's right to exist and an upload accusing Hollywood of being the world's largest left-wing propaganda machine.
After Prager University challenged the decision, Facebook backtracked.
"The videos in question were mistakenly removed," a spokeswoman told the BBC,
"While we continue to research what caused this error, we have restored the content because it does not break our community standards and apologise for any inconvenience this may have caused."
But PragerU has rejected this explanation.
"It was not a mistake. It was deliberate censorship of conservative ideas," it tweeted.
The incident comes a month after Facebook executive Monika Bickert was summoned to appear before Congress to answer claims that the social network was biased against conservative voices.
She said Facebook wanted to host "the broadest spectrum of free expression" and noted that it had incorrectly removed content from both sides of the political spectrum in the past.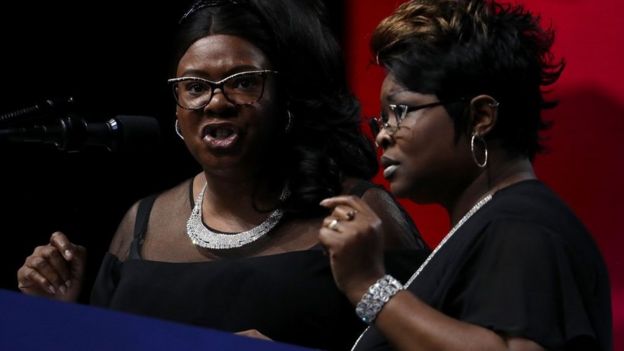 But she also took time to give a "personal apology" to two high profile Trump-supporting vloggers – Lynnette Hardaway and Rochelle Richardson, also known as Diamond and Silk.
Facebook had sent them a message in April telling them their content was "dangerous" and "unsafe to the community", only for it to acknowledge the judgement had been "inaccurate" when they complained.
"Facebook is caught between a rock and a hard place," commented Alice Enders from the market research firm Enders Analysis.
"It is simultaneously exhorted to 'do something' – employing human monitors or tweaking the algorithm – to identify take downs, and then vilified by those whose freedom of expression is ostensibly prevented."
Source: bbc.com