A British-Ghanaian has been named the Best Overall Student for 2022's world-class Chartered Banker MBA (CBMBA) Programme at Bangor University in Wales.
Linda Wayoe, who is a senior Banking Executive, seasoned Business Transformation Executive and Executive Council member for the UK-Ghana Chamber of Commerce, graduated on Thursday, June 30, 2022, with Distinction.
The programme also earned her the dual qualification of Chartered Banker and Master of Business Administration (MBA).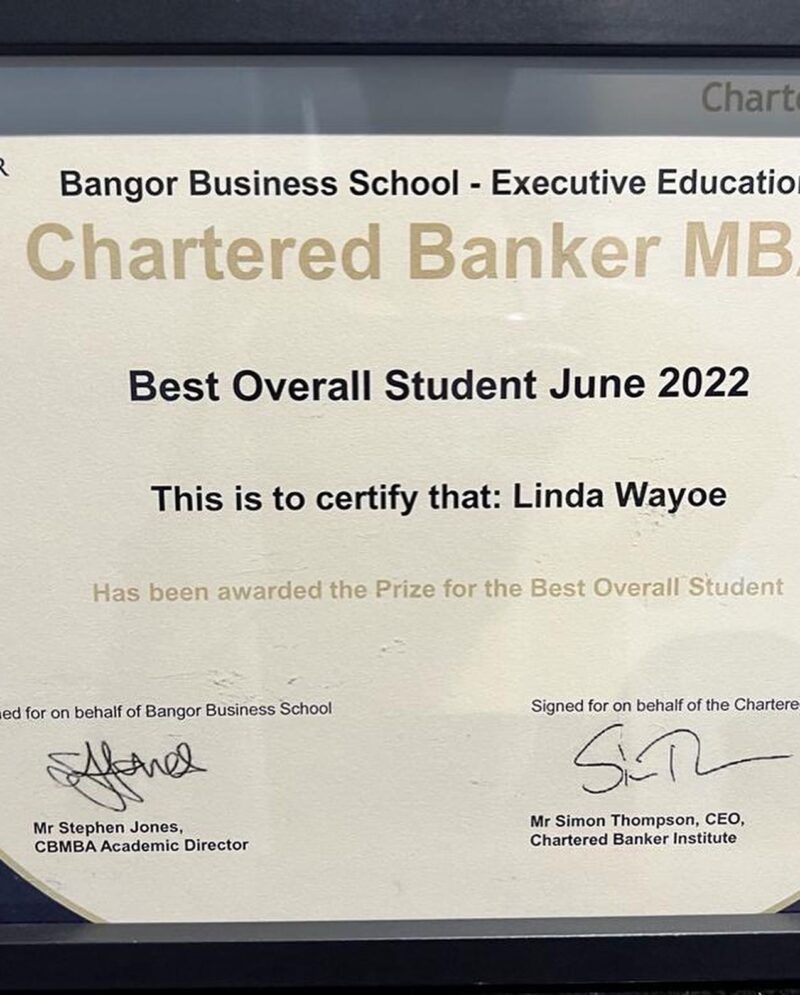 In a statement, she expressed gratitude for receiving such a prestigious award.
"Thank you to Bangor University and the Chartered Banker Institute (CBI) for recognising my efforts and this immense honour. My experience of the CBMBA Programme has been absolutely phenomenal," she noted.
According to her, the comprehensive programme has impacted her tremendously, and she pledges to utilise them in her field of work dutifully.
"My learning journey in the CBMBA programme has been exciting, and it has no doubt validated my several years of experience in the banking industry. Moreover, having completed this world-class, cutting-edge programme, I feel more empowered and optimistic about the future of my career".
She further announced her commitment to supporting the CBI's 2025 Foundation, which seeks to create opportunities for individuals who otherwise would not have pursued such a career.
Statistics recently published by Bloomberg state that women make up just 15% of top paid staff in the city of London bank, but Madam Wayoe seeks to change the narrative.
She expressed interest in encouraging more young women to take up this prodigious course offered by the CBI Foundation.