Reporter Jennifer Scott reports that Birmingham's stunning and commanding St. Peter's Cathedral welcomed guests seeking shelter from the rain to watch the ceremony on a large screen.
The graveyard was strewn with flowers – and a few jars of marmalade – in memory of the Queen.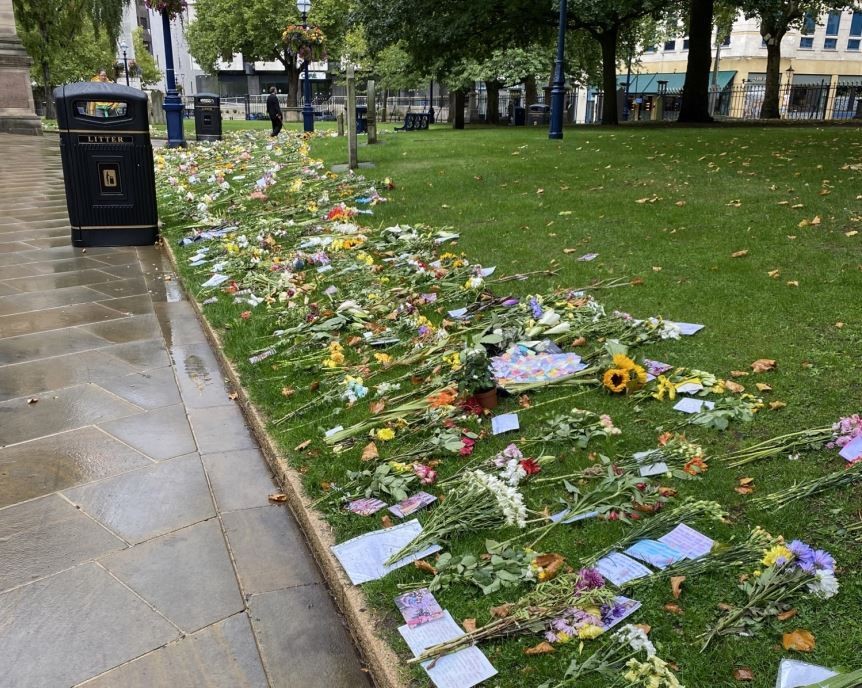 Inside, though, the religious element of the day – something which influenced Her Majesty's life so strongly – was keenly felt.
The congregation joined in the Lord's Prayer, dutifully said "amen" to every offering, and quietly sang hymns to themselves as the sacred music filmed the room.
And, as the service drew to a close, people stood unprompted to sing God Save the King, a few tears falling in memory of his predecessor.
In this sad moment for the country, the mood was one of contemplation. 
But many seemed to find comfort from sharing it in the holy venue and, perhaps fittingly, the sun came out just as the Queen's coffin was carried from Westminster Abbey and as people began to leave Birmingham Cathedral, too.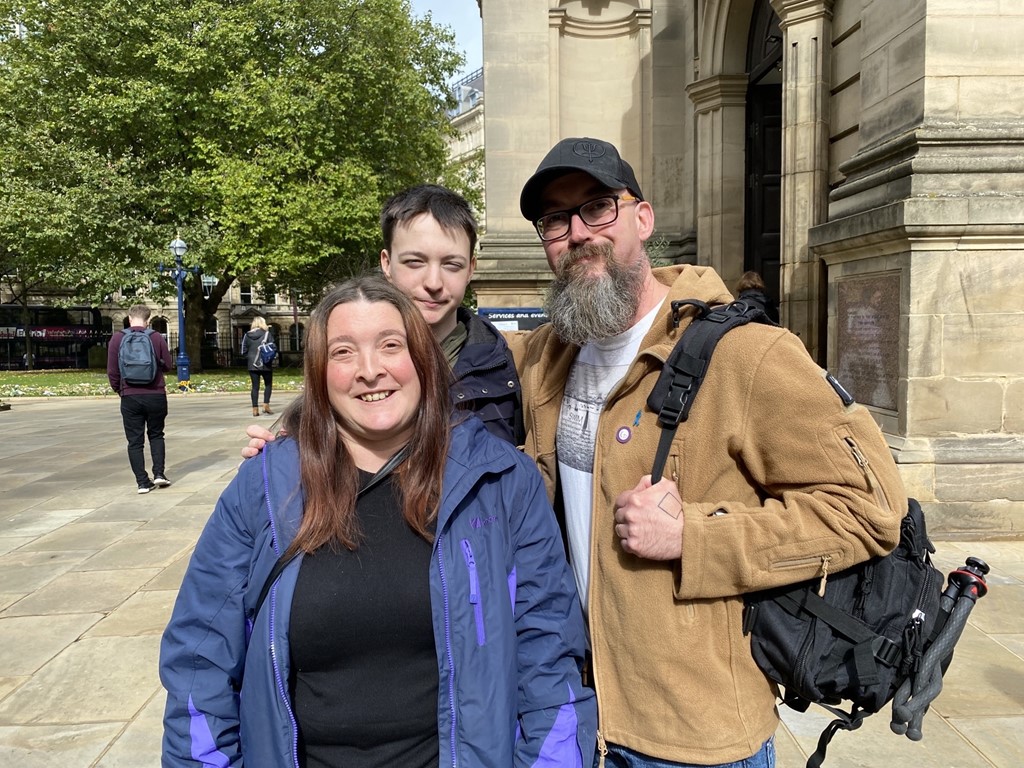 Matt and Corinne Wakefield came with their son Samuel to watch the funeral in the cathedral because they wanted to witness history.
"It was emotional," said Matt, who saw the Queen once when she visited nearby Dudley.
"But there was a real sense of national pride, too.
"The pomp and ceremony made it. The fact we can pull that off should make us proud."
Corrine said it was "very moving" and "a once-in-a-lifetime experience".
She added: "My grandparents loved the Queen and had all the memorabilia from the coronation, which they passed on to me.
"They used to love the Christmas speech, too, and we carried it on.
"It will be strange without her this year."