A man has been taken into custody following an incident where a car collided with the main gates of Downing Street.
The police have reported that there were no injuries resulting from the incident.
According to the PA news agency, Prime Minister Rishi Sunak was present at Downing Street when the car crashed into the front gates. However, Sunak had planned to depart No. 10 at that time and left after the collision occurred.
Video footage captured the incident, revealing a small silver Kia that emerged from a nearby car park next to the Ministry of Defence building.
The vehicle proceeded across Whitehall, near the Cenotaph, before suddenly stopping and then accelerating directly into the gates of Downing Street.
Furthermore, it has been understood by Sky News that Chancellor Jeremy Hunt was also present at Downing Street during the incident.
Officers were pictured searching the vehicle's boot and removing a large white sheet.
Large sections of Whitehall were closed to the public and vehicles following the incident, but is now fully open.
"At around 4.20hrs a car collided with the gates of Downing Street on Whitehall," Metropolitan Police said in a statement.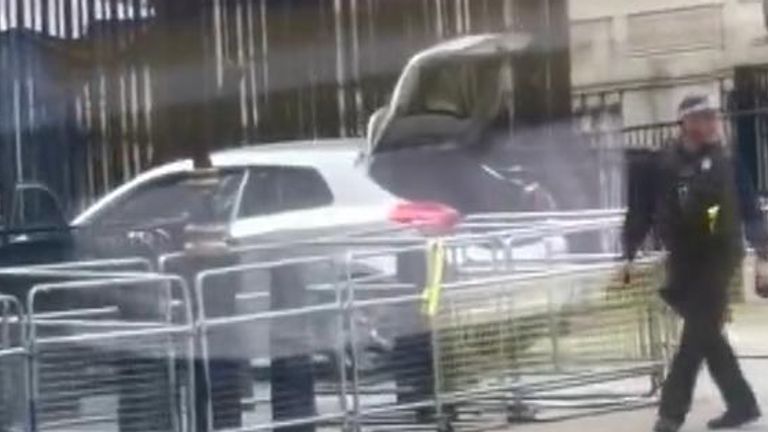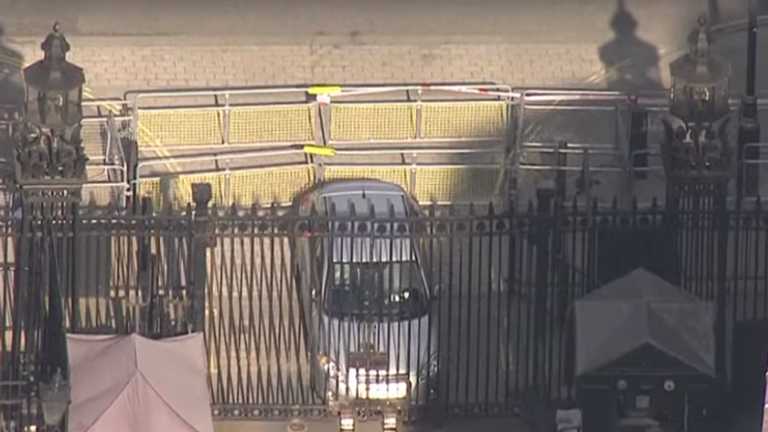 "Armed officers arrested a man at the scene on suspicion of criminal damage and dangerous driving.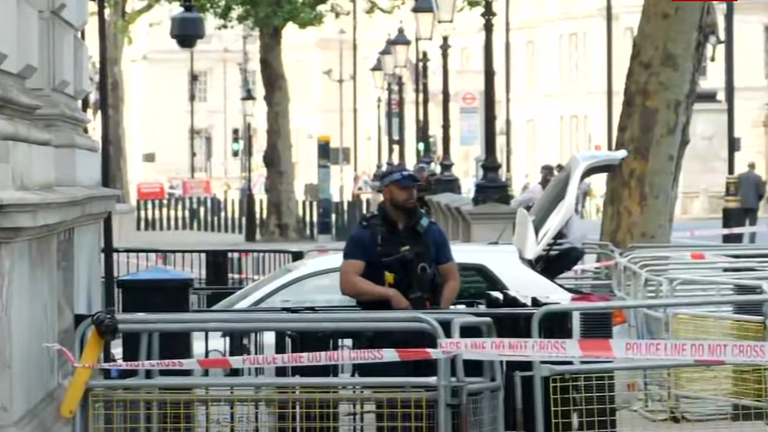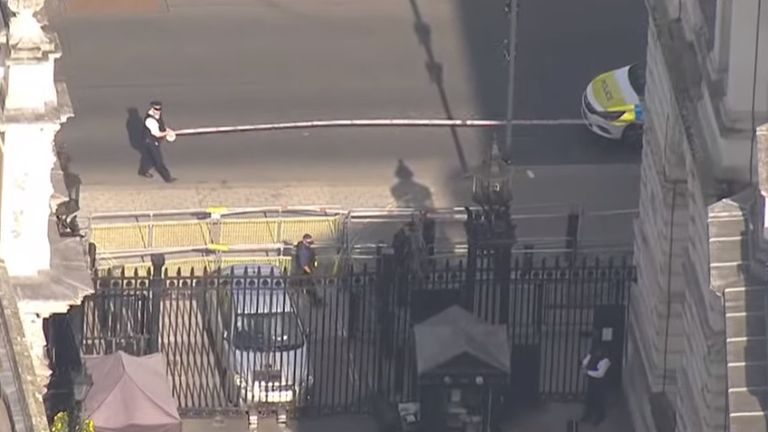 "There are no reports of any injuries."
The incident is being dealt with by local police in Westminster and counter terrorism police are not involved, Sky News understands.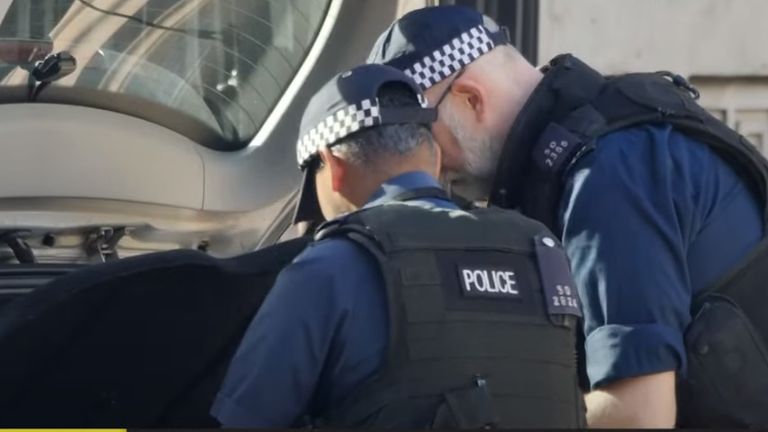 Witness Simon Parry, 44, said: "I heard a bang and looked up and saw loads of police with Tasers shouting at the man.
"A lot of police vehicles came very quickly and were very quick to evacuate the area."