For the third edition of the Ghana Investment and Opportunity Summit (GHIOS), scheduled for June of this year, more than 800 members of the business community are anticipated to gather in the UK.
For in-depth business discussions, it aims to bring together representatives from the global investor community, venture capitalists, and private equity fund managers, among others.
This event aims to connect regional firms with global partners as well as explore feasible bankable investment prospects within various sectors of the Ghanaian economy.
Over a hundred million agreements will be closed at the Business-to-Business sessions, which will feature 200 corporate industry leaders and about forty speakers.
This year's summit is slated for two days at the London Hilton on Park Lane under the theme, "Post Covid Economic Recovery: Opportunities for the Investor".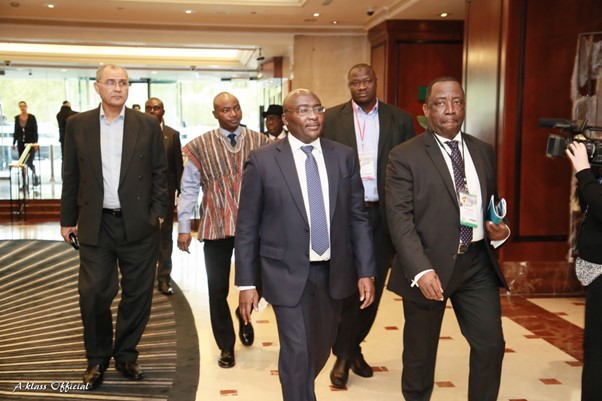 Vice President of Ghana, Dr Mahamudu Bawumia is expected to lead a delegation of industry captains and business leaders to showcase why Ghana should be the number one choice for investors to consider doing business in Africa.
Key sectors of focus for the summit will be, Finance, Digitalisation, Agriculture, Energy, Manufacturing, Tourism, and Diaspora Mobilisation.
According to the 2020 World Bank's Ease of Doing Business Report, Ghana remains one of the best places to do business in West Africa.
As Ghana works to regain its position as one of Africa's fastest-growing economies, the EY African Attractiveness Index also reveals the country is one of the most resilient economies in West Africa.
"With its political stability, conducive business environment, committed and progressive government-private sector participation, adaptable workforce, excellent sea and air connections to Europe and the USA, transparent regulations, no-frills business processes, and a thriving private sector, Ghana, home to the headquarters of the African Continental Free Trade Area (AFCTFA) is an excellent hub for investors seeking to do business in Africa", officials say.
Having grappled with the detrimental impacts of the global pandemic just like every other country, Ghana's focus on maintaining a sustainable economy is now more important than ever, and one of the key ways to achieve this is to ensure a consistent attraction of foreign direct investment.
"As Ghana continues to make giant strides to solidify its status as the force to reckon with in Africa, it welcomes global investors to be a part of this journey and take advantage of the abundance of investment opportunities," officials added.
The summit seeks to target international investors, various corporate organizations, government institutions, as well as the public in Ghana and Europe, and the diaspora.