On what would have been her 97th birthday, a new photograph of the late Queen was made public.
The former monarch can be seen grinning with some of her grandkids and great-grandchildren in the never-before-seen photo, which was taken by the Princess of Wales.
Last summer at Balmoral in Aberdeenshire, the family posed for a photo as a unit.
In addition to Mia, Lucas, and Lena Tindall, Savannah, and Isla Phillips are present with the Queen, as well as Prince George, Princess Charlotte, and Prince Louis.
Standing at the back are the Queen's grandchildren Lady Louise Mountbatten-Windsor and James, Earl of Wessex – the son and daughter of the now Duke and Duchess of Edinburgh.
Recognising the Queen's birthday on Instagram earlier, Buckingham Palace wrote: "Today we remember the incredible life and legacy of Her Majesty Queen Elizabeth II, on what would have been her 97th birthday."
"When Her Majesty was born in April 1926, Princess Elizabeth and her family did not expect that she would one day become Queen. Following the abdication of her uncle King Edward VIII in 1936, her father acceded to the throne.
"When King George VI died in February 1952, Princess Elizabeth became Queen Elizabeth II when she was just 25. Her Majesty went on to be Britain's longest reigning Monarch – the only one in history to celebrate a Platinum Jubilee."
Balmoral was one of the Queen's favourite places and she is said to never have been happier than when staying there.
After her marriage to Prince Philip in 1947, the couple spent their honeymoon at Birkhall – a hunting lodge on the Balmoral estate.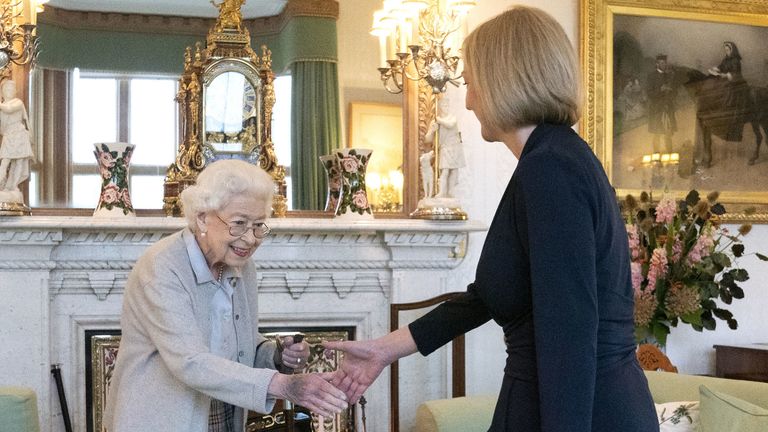 The Queen then usually stayed at the main property annually from August and September, and into October.
She travelled to the private residence on July 21 2022, and for the first time in her reign appointed a new prime minister there on Tuesday 6 September – two days before her death on 8 September.