Former President John Mahama has stated that the new Constitutional Instrument (CI) being proposed by the Electoral Commission (EC) will leave many Ghanaians disenfranchised.
He says more than two million eligible voters will be disenfranchised in the 2024 elections, per the Electoral Commission's (EC) proposal to scrap the guarantor system when acquiring a voter identification card.
Speaking at Kasoa as part of his three-day campaign tour of the Central Region, the National Democratic Congress (NDC) flagbearer aspirant said "Up till now many people have not been able to register for the Ghana Card and those who have registered are yet to receive their cards", he observed and asked all to endeavour to acquire the cards.
The EC has proposed a new Constitutional Instrument (CI) to be passed by Parliament to scrap the use of passport or guarantor system and allow only the Ghana Card for the acquisition of the new voter ID to be used in the 2024 general elections.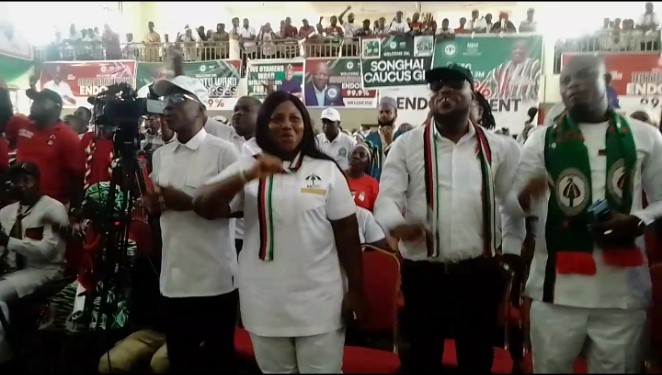 According to Mr Mahama, the NDC has consistently cautioned the EC to exercise restraint for the National Identification Authority (NIA) to provide the Ghana Cards for those who have already registered, but all these have fallen on deaf ears.
"We are still telling the EC that if they should go ahead with the proposal, they are going to disenfranchise a whole number of Ghanaians, and the estimate is that about two million people are eligible but do not have their cards."
He therefore urged party supporters and Ghanaians who were yet to receive their cards to follow up at the NIA offices to ensure their cards were retrieved.
Mr Mahama said the old CI allows for a guarantor system and that was the position of the NDC.