Facial scarification was once popular across Nigeria.
Deep cuts, usually on both cheeks or the forehead, were carved on children by families and communities, mostly as a mark of identity.
The marks also held stories of pain, reincarnations and beauty.
The practice, however, has been fading away since a federal law banned all forms of child mutilation in 2003.
So the current bearers of facial marks are the last generation – their facial stripes as varied as Nigeria's many ethnic groups.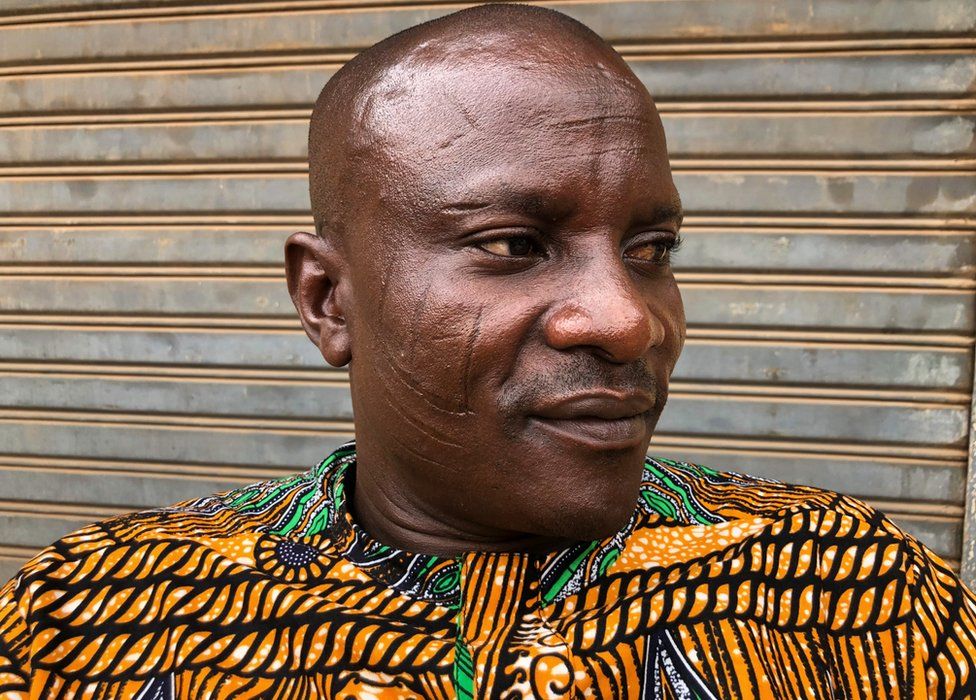 The 15 slashes on the face of Inaolaji Akeem (above) identify him as someone from the Owu kingdom in Nigeria's south-western Ogun state.
Mr Akeem is royal-born, so he has long stripes on his face.
"It is like a football jersey," he quips, adding that they made him popular in the local market.
On a serious note, Mr Akeem says he regards the scars as sacred, and does not believe people should mark their faces just for beautification.
This need for identification through facial marks was also strong in northern Nigeria, especially among the Gobir people of Sokoto state.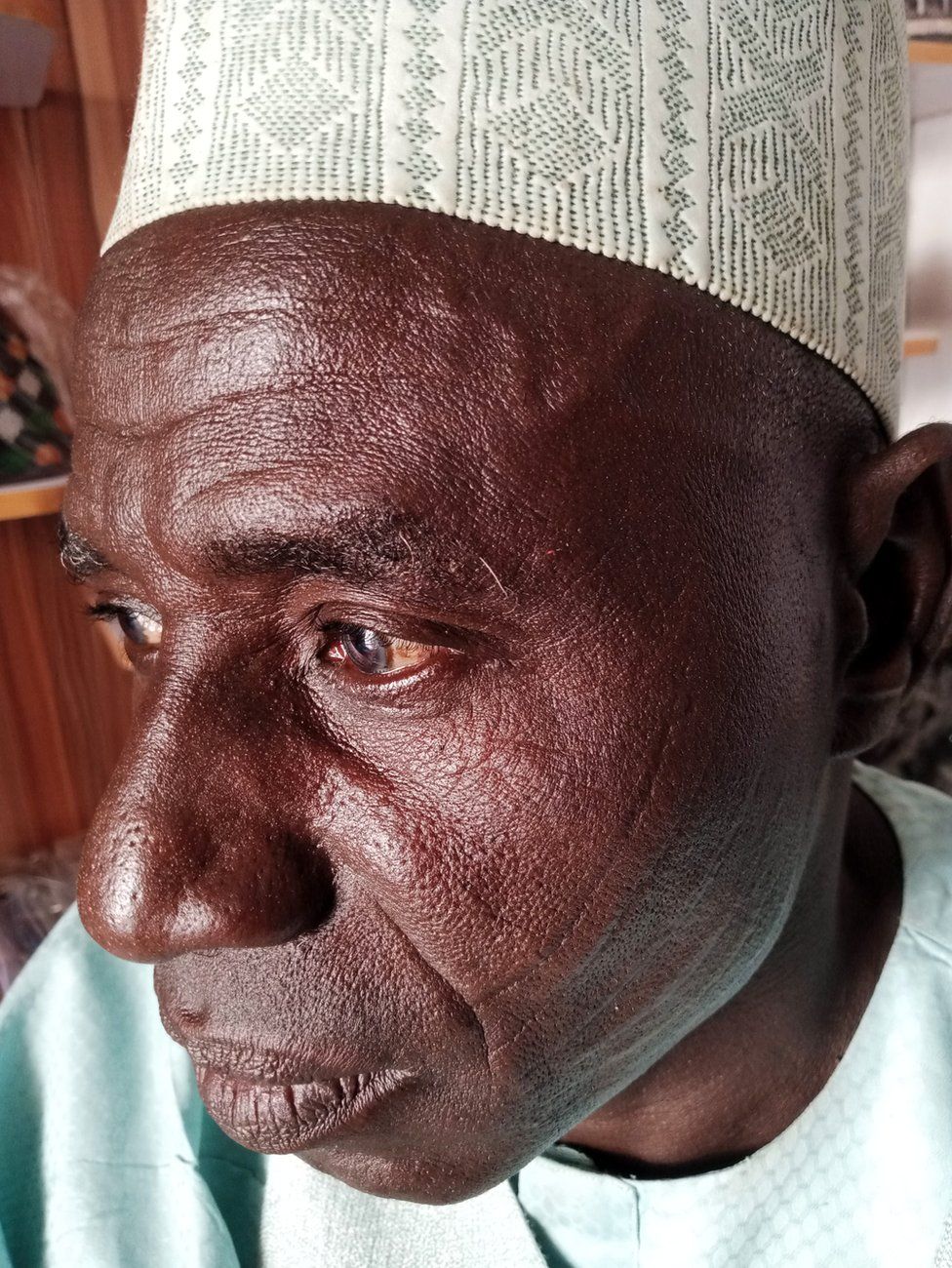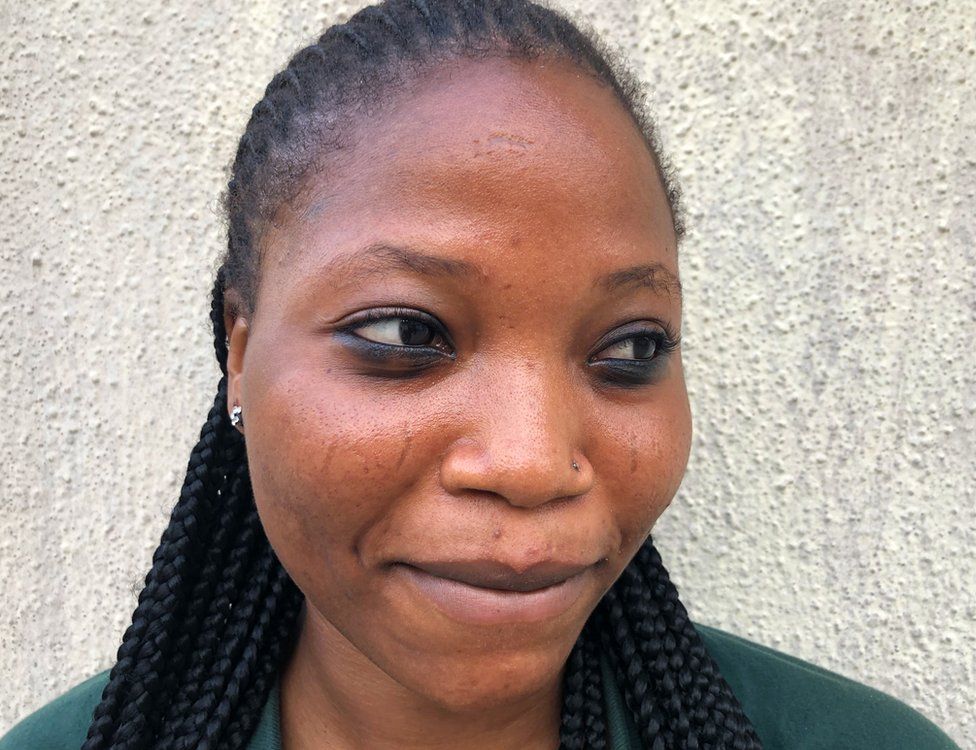 The marks on the face of Taiwo, who only gave her first name, are now fading but the memory of why she was carved still lingers.
When her twin sister died within weeks of her birth, Taiwo became ill and a traditional healer recommended marking her face to prevent her from joining her twin.
She became better within days of the scarification, she says, but that has not made her love the marks on her face.
"It makes you look different from anyone else – I'd rather not have any marks on my face," she said.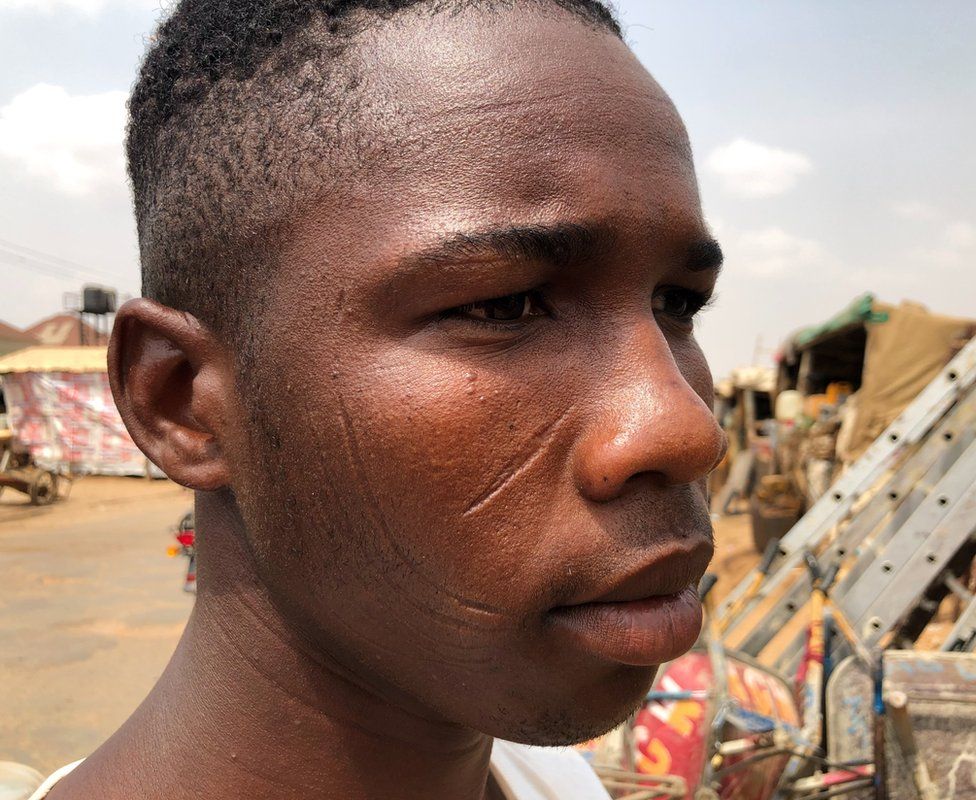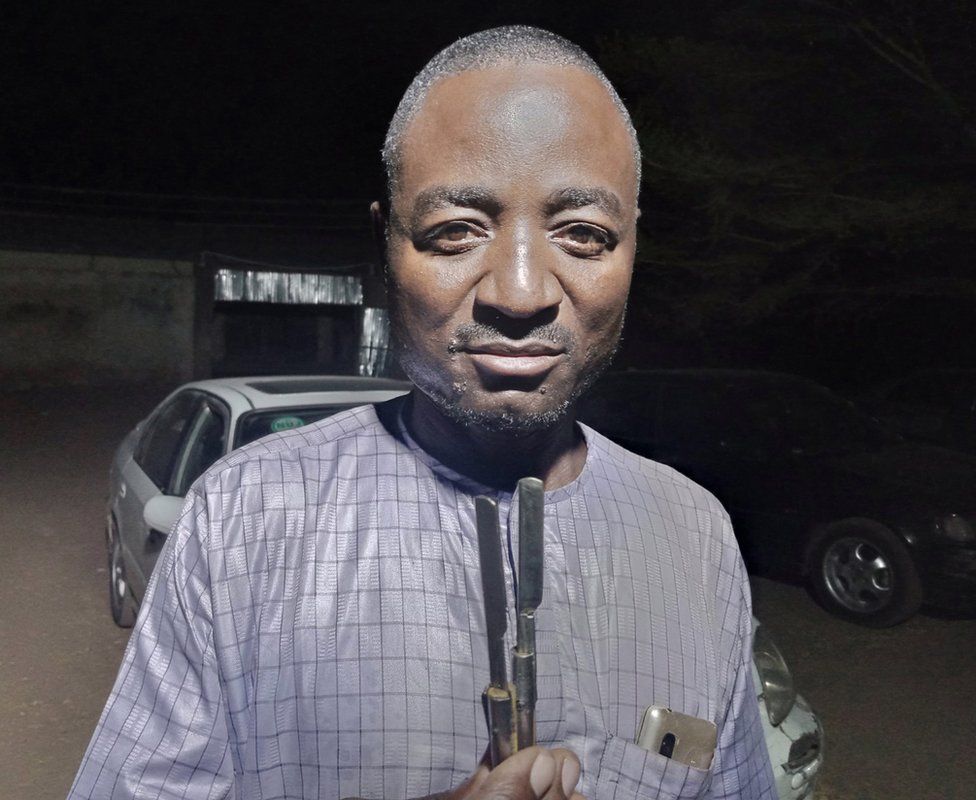 Facial marks were inscribed by local circumcisers and barbers like Umar Wanzam using sharp blades.
He describes it as a painful experience done without anaesthetics.
Most of those like Mr Akeem, who were marked as children, agree it was right to stop facial scarification.
He did not pass on the tradition to his children even before it was outlawed.
"I love the marks but they belong to a different time and age," he says.
Source: BBC