Vice President, Dr. Mahamudu Bawumia, has won the admiration of many including those who oppose his political linens for the manner he has carried himself since making the foray into partisan politics prior to 2008 elections.
He has brought substance to partisan politics with the way and manner he has articulated policies and programs whilst in opposition and even now as he plays very significant roles in the current government. As a matter of fact, he is described by ardent admirers as the Lionel Messi of Ghana's politics for the way he has dribbled opponents with his outstanding brilliance and how he sometimes forces them to score their own goals. 
Since becoming Vice President in 2017, Dr. Bawumia has raised the bar at that office as he spearheads programs such as the digitization agenda. He has also helped to arrest the free-fall of the Cedi and overall kept the economy in check as chairman of the economic management team. For those in NDC, his party's political arch nemesis, to beat the NPP is to find someone within their ranks to match the Vice President's enormous capabilities.
But it is quite clear that Dr. Bawumia could not have come this far without a trait which is a conspicuous presence in all aspects of his life. Whether in interacting with the sick, the poor, farmers and market women, Dr. Bawumia has always been humble. It is very common to find him bowing or squatting in show of reverence to people who are superior to him in age, religious clerics, chiefs and queen mothers. We went through the Vice President's social media pages to come up with these photos that show Vice President Bawumia's humility cannot be matched.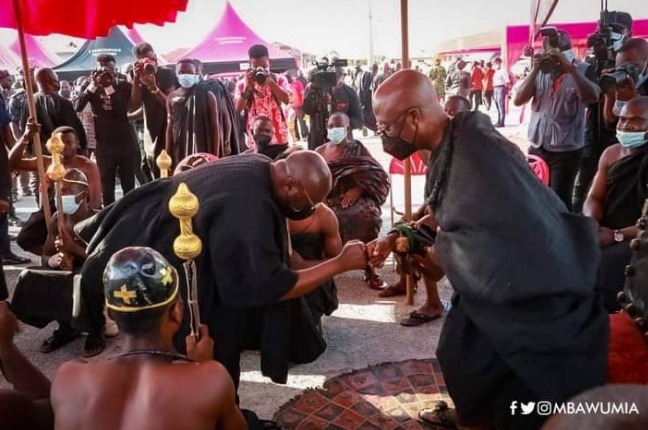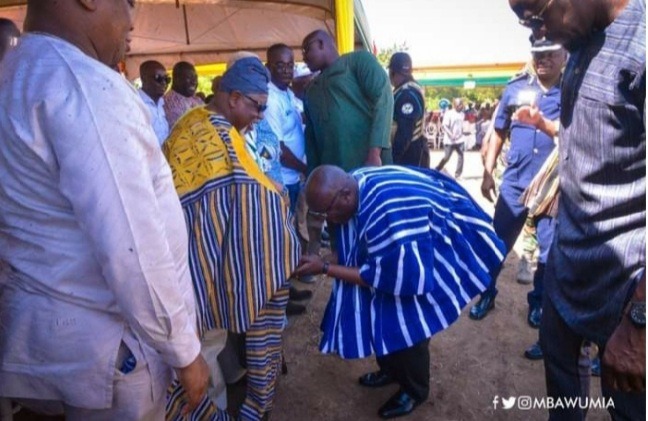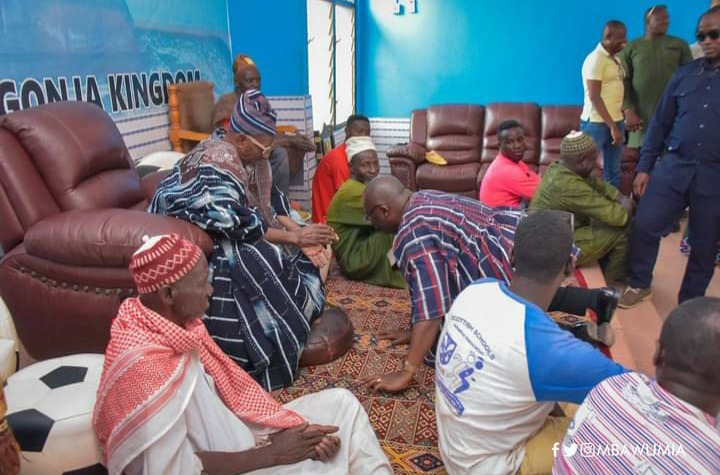 Source: operanewsapp.com