Terrible and uncomfortable news flew in on the night of Saturday 4th July, 2020, over the advised self isolation of the president of the republic of Ghana, Nana Addo Dankwa Akufo-Addo.
This news sparged reactions among Ghanaians. For some, the message was misunderstood to mean that he had tested positive. But this is not the case. He is actually negative, but has considered the advice of health professionals to self isolate.
This should have been a moment seeking empathy and heartfelt well wishes to the president. But this was not wholly the case. Evan as some Ghanaians were wishing him well, others just made mockery of him with so many abusive claims.

View pictures in App save up to 80% data.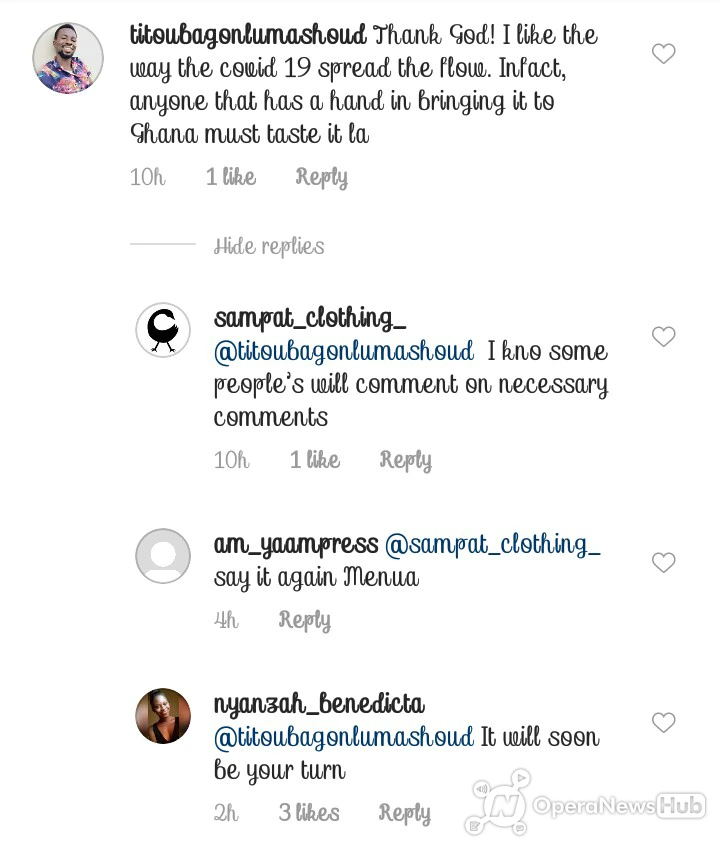 View pictures in App save up to 80% data.
This was obviously an unwarranted reaction to such a sad news. What at all could make one so inhuman to the plight of another. This must have been the work of politics.
Politics has taken away our humanity such that people fail to see beyond politics. Beyond politics, the president is an ordinary man, capable of being infected. Politics and presidency are not factors for the transmission of the virus.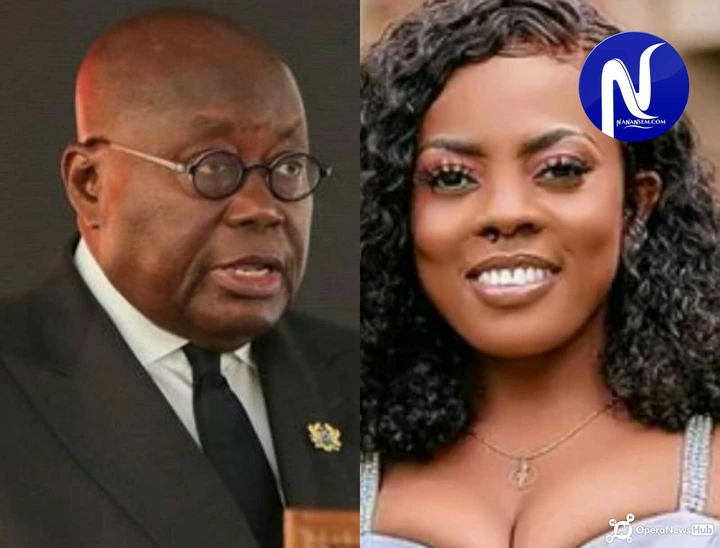 View pictures in App save up to 80% data.
However, some Ghanaians influenced by politics and a hatred for the president and perhaps, his party and government, are rather jubilating over his self isolation.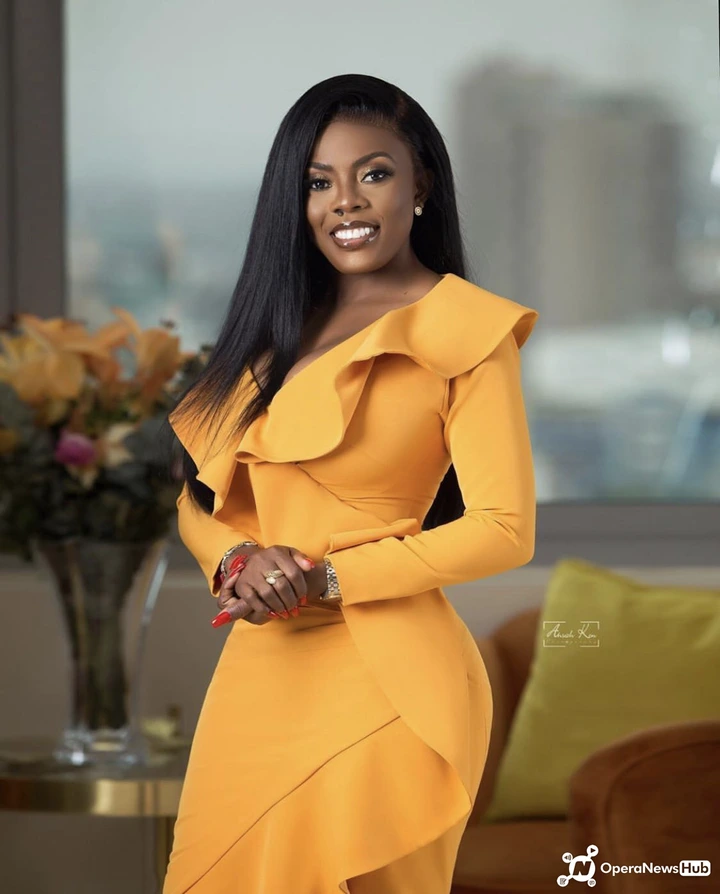 View pictures in App save up to 80% data.
It is this that got the celebrated journalist, Nana Aba Anamoah to lash out at the inhumaness of such 'jubilations'. She claimed that politics had taken away common sense. Common sense will teach us to wish well for the sick, or those in an awkward position like our president right now.
This was her reaction: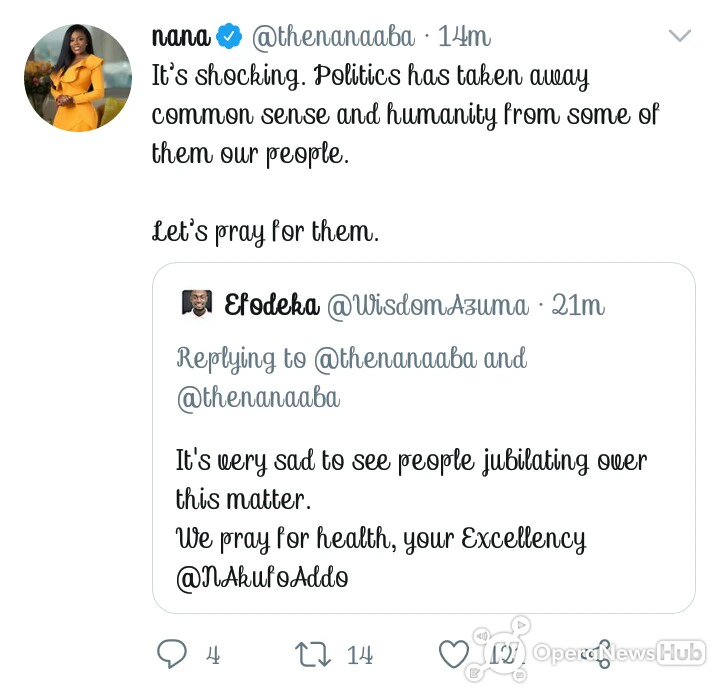 View pictures in App save up to 80% data.
Let us pray for the president for good health. He has not tested positive. And we hope it stays so. No matter your political affiliations, this is not a moment for jubilation.
As he always says, the battle is the Lord's. This too shall pass.
Source: opera.com