This article is going explore into the subject of credibility journalists in Ghana.
What does it mean to be credible? It is the quality of being trusted and believed in. So losing credibility means losing the quality of being trustworthy and believable.
Ghanaians are saying there are some top journalists in this country who have lost their credibility. Journalists are the referees of democracy. Meaning, they officiate democracy, so they cannot be biased and they cannot take side. Journalists are also the watch dogs of every nation.
Journalists who have lost credibility are the journalist who have become biased in their submissions and presentation.
In any democratic country the media plays a vital role in creating, moulding and reflecting public opinion. Also the Government can use the media more effectively to make it an instrument of social change.
So journalists are all for the interest of the general public and not be in bed with the government of the day. So, journalists who have lost their credibility are journalists who are in bed with the government of the day and have become biased, so they are no longer trustworthy and believable.
So, who are these journalists that Ghanaians are saying have lost credibility.
Paul Adom Okyere
Paul Adom Okyere of Good evening Ghana fame. Some of us grew up watching Paul on Good evening Ghana on Metro tv and his presentations and submissions were impeccable. He was all about Ghana. I mean the progress and the well being of Ghana was his major concern.
So he made sure he treats every topic he brings on the table without prejudice and biased. His objectivity was never in question.
But now, it seems as if he works for the npp government. In fact, our research shows that Paul Adom Okyere is a member of the board of directors of the NCA. These members were selected by the president his excellency Nana Akuffo Addo.
On his program Good evening Ghana Mr Paul is almost like an npp or a government communicator, where he speaks for the government and lambasts NDC members with the slightest opportunity.
Ghanaians are saying Mr. Paul Adom Okyere has lost credibility.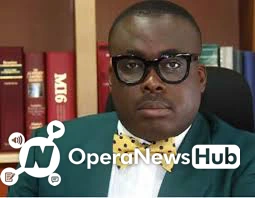 Kweku Baako Malik Jnr
Another tried and tested journalist who has lost his credibility says Ghanaians Kweku Baako. Mr Kweku Baako was a known national watch dog. In those days he used to criticize the NDC government led by the Flt lieutenant Jerry John Rawlings to the admiration of all Ghanaians.
But his stance changed as soon as Npp won power in 2000. Since then he has been in love if not in bed with every Npp government and Ghanaians are saying Mr. Malik Kweku Baako has lost credibility. He can no longer be trusted.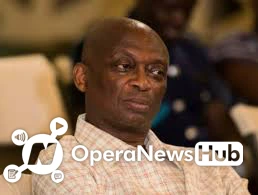 Anas Aremeyaw Anas
The investigative journalist Anas Aremeyaw Anas is another journalist under fire that most Ghanains think have lost his credibility.
His problems started after the Number 12 expose when top government officials including the president and the vice president of Ghana were all implicated in this video.
After this expose, all kinds of allegations were leveled against the investigative journalist. Some believe he took money just to destroy the big men of this country. This campaign was led by our honourable member Kenneth Agyapong. In fact, Ken brought out all kinds of videos just to prove that Anas Aremeyaw Anas is a fraud.
Since then, most Ghanaians have lost faith in Anas Aremeyaw Anas. He is still a very respectable figure around the world though.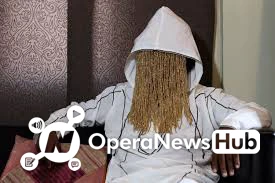 Dr. Randy Abbey
Another journalist most Ghanaians see today as an NDC communicator Randy Abbey. On his program Good morning Ghana, most Ghanaians think he speaks too much for the NDC and Ghanaians are not happy at all with him.
Dr. Randy Abbey, Ghanaians are saying you have lost credibility.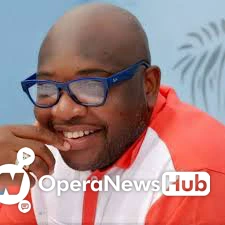 Manasseh Azuri
Manasseh Azuri to many Ghanaians is an NDC secret agent. Especially when he claimed the former president John Mahama was his friend. His reputation came into question when he did some investigative journalism work about the fact that Npp are training their foot soldiers at the castle then the seat of governments.
Later explanations came that the people he filmed are young people seeking employment from a security employment agency whose office is at the castle. The man behind this security agency was a former bodyguard of our current president.
But after this expose, Ghanaians said Manasseh Azuri has lost credibility. He can no longer be trusted.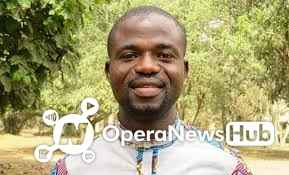 Kwame Sefa Kayi
Another senior journalist in this country that Ghanaians are saying has lost credibility is Kwame Sefa Kayi, known as Chairman general. Most Ghanaians believe that he has turn his Peace fm morning show program into an Npp cauldron. As at now, the main opposition party NDC have abandoned and boycotted that program and have issued a public communique that no NDC member will go to his show until further notice.
Chairman General, Ghanaians are saying you have lost your credibility.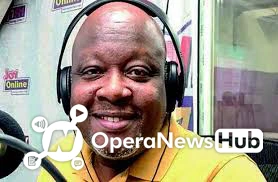 Please you can add or subtract from this list by adding your comment through the comment box. Come, let us reason together.
PLEASE LIKE, SHARE, AND FOLLOW!
THANK YOU!