The electoral commission of Ghana led by Mrs.Jean Mensah ,chairperson of the commission ,Dr.Bossman Asare deputy chair of cooperate affairs and Mr. Samuel Tetteh in charge of operations,since assumption, made plans of registering eligible Ghanaians to vote in the upcoming 2020 general elections ,since the registration began, the commission has organized a weekly press conference dubbed let the citizens know this week series was presented by Dr.Bossman Asare ,chairperson in charge of cooperate services,which focused on the number of eligible Ghanaian voters registered so far at the end of second phase which ended on Sunday 12 th July ,2020.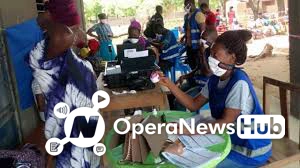 Dr.Bossman said so far almost 4.5 million eligible Ghanaians have so registered with greater Accra leading with the highest percentage of 20.9 %,followed by Ashanti region with a percentage of 18.4 % ,next region with the third highest percentage being the Eastern region with the percentage of 9.4% ,the fourth region with the highest percentage is the central region ,he further cautioned all political party representatives of taking the details of applicants register card including the pooling station codes and their contacts numbers .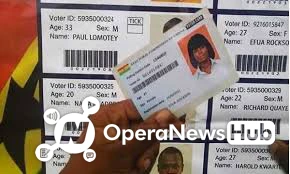 He asked the agents of all the political parties to focus on their mandated roles and not to interfere with the commission's job ,he continued to state that the commission will extend the time for the phase two of the registration to allow electorates to register in those affected areas he continued to say that commission is expecting to register about 15 million eligible Ghanaians at the end of the registration exercise which is expected to end in the first week of August .