The Electoral Commission has explained how a man's new voter ID showed a wrong age.
A voters identification card circulating on social media bore the name, Abukari Osmanu with the date of birth 1702.
Osmanu was registered at a polling station in Tamale with his date of birth being January 1, 1702, it means Abukari would be 318 years old.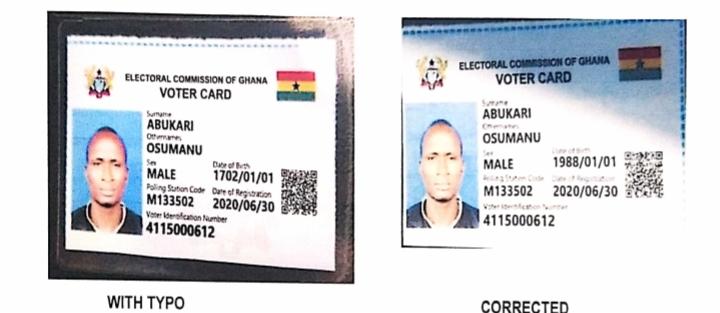 Explaining the reason for the mistake, in a release, the commission said it has traced the card to the polling station with the code M133502 in Tamale.
It said the regional director has confirmed the problem was a typographical error and has since corrected and re-issued to the applicant.
"It has been the practice at all registration centres for applicants to be provided with the typed-out forms to check and verify their details before the cards are finally issued.
"The commission recognises that this may not work for all applicants since not every applicant is literate.
It is important to note the the exhibition process which is held after the afford voters the opportunity to correct errors on their biometric information," excerpts of the statement read.
The commission further assured the general public that the commission has established internal mechanisms to address issues as and when they arise.
Source: theghanareport