Bishop Daniel Obinim popularly known as (Angel One) is the founder and general overseer of International God's Way Church (IGWC). Bishop Daniel Obinim is a very popular pastor in Ghana and he is also part of the top10 richest pastors in Ghana currently.
Bishop Daniel Obinim is well loved by many peoples in the country (Ghana) due to how powerful and helpful he is. Obinim has healed many peoples in Ghana and has also blessed others with children. Bishop Daniel Obinim also dushes money to help his church members support their lives and this is not done physically but rather in the spiritual realm.
Angel Obinim has many ways of giving money to his church members which include, Momo account, Bank account and many others. He always tell them to pray heavily in the Lord and the money will be sent into their accounts spiritually which really happens.
As his name denotes, "Angel One", he tried to fly into the atmosphere since he is an Angel so he really tried it and fell back on to the ground which made him a laughing stock in the country.
Bishop Daniel Obinim has stated that the demon, Satan and the dark world have No place in the presence of the Lord. He stated that when he was about to deliver a lady from the spirit of madness in his church.
Below shows a picture of what happened at Obinim's Church as he appended it on his Facebook Page: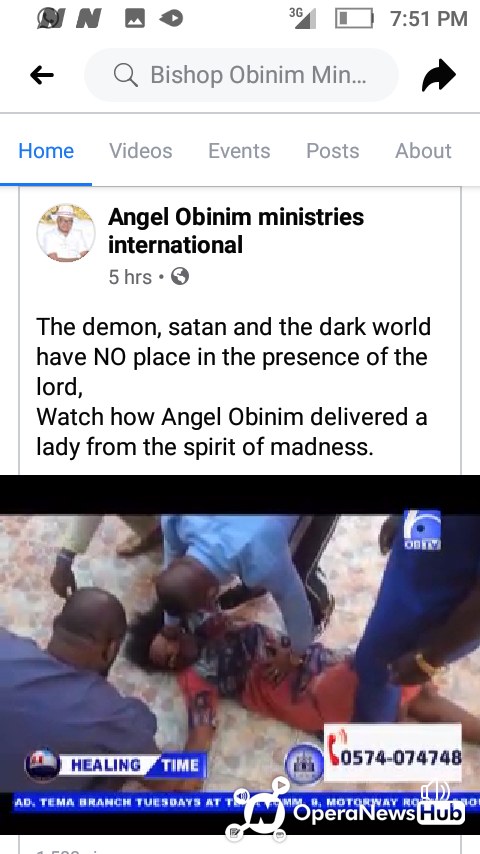 Source: Apam