Few hours ago, one of Ghana's hottest female artiste, Wendy Shay walked out on a radio presenter during a live interview.
In the video available to GhBase.com Wendy Shay who was at Accra FM felt disrespected by the presenter after he was insisting that she was having an amorous relationship with her manager, Bullet.
Despite the persistent plea by Wendy Shay to change the topic, c(the presenter) kept repeating the questions till Wendy Shay angrily walked out on him.
Reacting to this, Ghanaian actress and social activist, Ama K Abebrese in a post on Twitter has taken a swipe at the presenter for being rude and disrespectful towards the musician.
Ama, who couldn't fathom the reason for his actions quizzed if he was purposely paid to intimidate and be rude to his guests. She further slammed his unprofessional attitude and schooled him to ask relevant questions during interviews and stop his "witch hunt" behavior.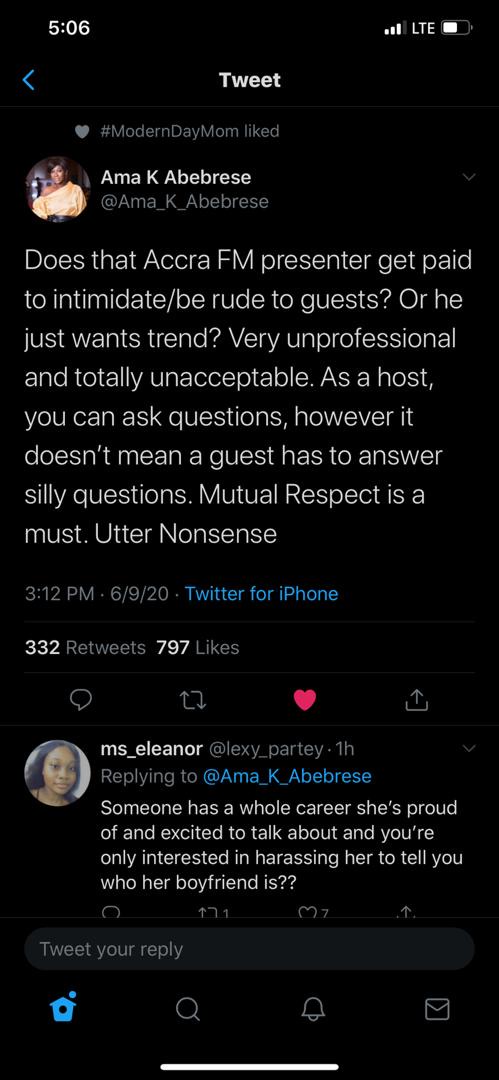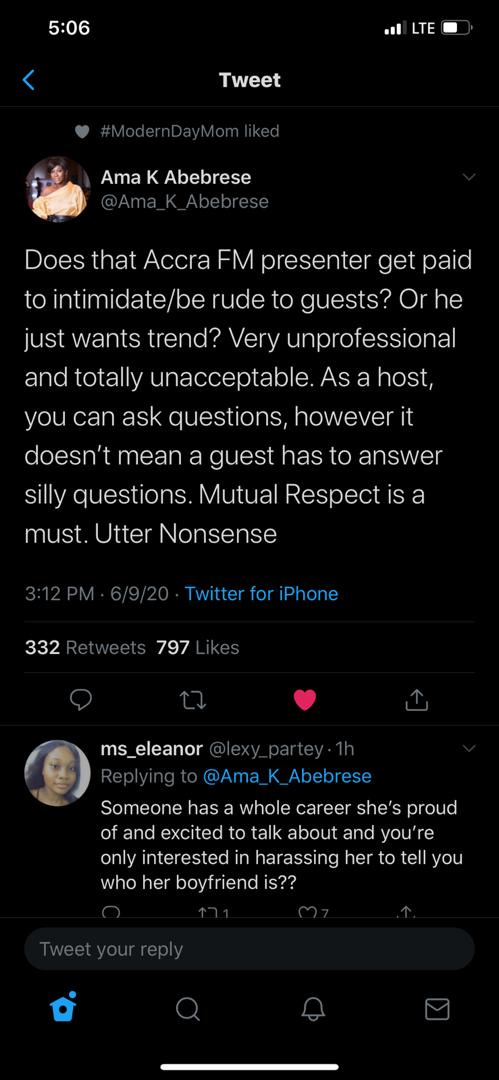 The likes of Afia Schwarzenegger, Lydia Forson amongst others demanded an apology from him for disrespecting Kidi.
It is quiet clear that Nana Romeo will continue to treat artiste anyhow he pleases.
Source: ghanamma.com