Tragedy struck in northern Mexico when the roof of a church collapsed, resulting in the loss of at least 10 lives, including three children.
The incident occurred on Sunday afternoon, local time, during a baptism ceremony at the Santa Cruz church in Ciudad Madero, with approximately 100 attendees.
The collapse left 60 people injured, with at least two in critical condition, and numerous individuals trapped beneath the debris. Promptly responding to the emergency, local residents rushed to the scene equipped with shovels and pickaxes to assist in freeing those who were trapped.
Search and rescue teams have since been deployed, and the site now hosts two cranes tasked with removing the rubble. The governor of Tamaulipas has confirmed that all individuals who were initially reported as missing have been located. Rescue workers utilized thermal imaging cameras to ensure that no one remained trapped beneath the wreckage.
It is not yet clear what may have caused the collapse but the mayor of Ciudad Madero said it was probably due to "structural failures".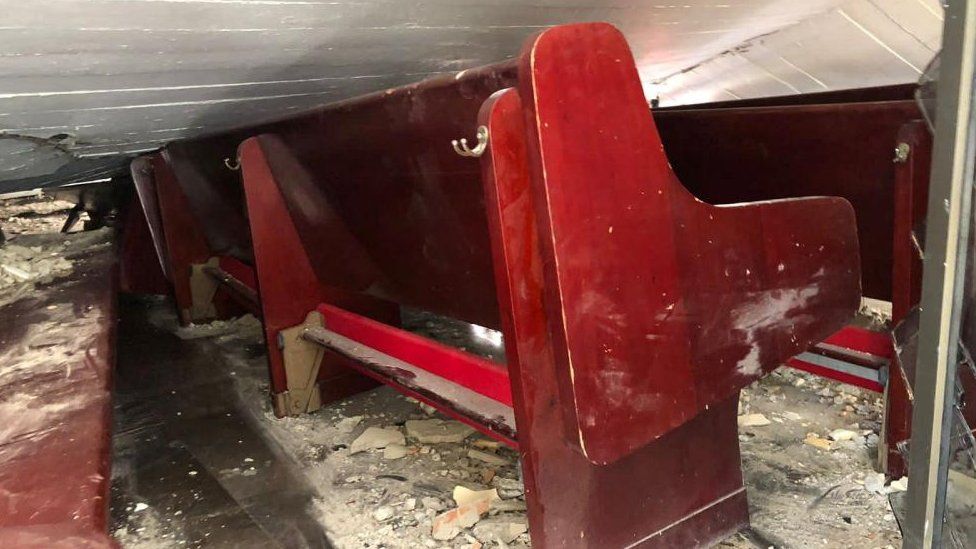 Ángel Vargas, the priest who was celebrating the baptisms when the collapse occurred said that a day of celebration had turned into a tragedy.
According to local media reports, one of the individuals trapped under the debris managed to send a WhatsApp message, which proved instrumental in guiding rescuers to his location.
Tragically, among the victims were a toddler and a family consisting of a couple and their eight-year-old son, as reported by the Mexican newspaper Milenio.
The bishop of the diocese of Tampico, where the church is situated, expressed his condolences and stated that he was offering prayers for the victims and their families.